Managed care contracts make up a significant amount of a healthcare organization's revenue stream.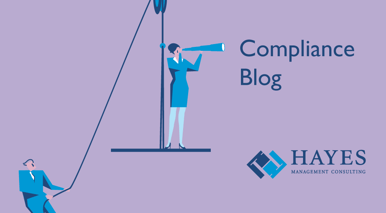 The impact these contracts can have on your top and bottom lines makes managing them appropriately one of your top priorities. Those organizations that have realized this and have an effective, efficient contract management process in place have a reasonable upper hand over those that don't.

Staying on top of your managed care contracts is critical to maintaining a sound financial foundation. Managing these contracts successfully can help drive additional revenue through new insurance products. Properly handled managed care contracts can also increase patient satisfaction by enabling patients to obtain the treatment they need.

If you have challenges in keeping track of and managing your contracts, you are not alone; it is an all too common problem in hospitals and healthcare organizations across the county.

Here are 11 things to consider that can help you develop and administer a successful contract management process.
1. Standardize the process
Document the contract creation and renewal process to ensure you consistently execute all the required steps. Creating contracts should move through a process that includes submission, mistake corrections and ultimately, approvals.

2. Automate the workflow process
The contract process can be easily delayed when feedback and approval requests languish in a busy individual's inbox. This can compromise deadlines and potentially harm new relationships with payers. Corporate legal departments should understand that contract management isn't just an internal process, but is tightly intertwined with the payer's or vendor's own obligations and deadlines.

3. Survey the market
Before negotiating any contracts, conduct a bench-marking exercise to make sure you have a good grasp of the market conditions in your area. This will help ensure that your rates match up with the competition, and that you are not leaving revenue on the table.

4. Analyze the data
Review client contracts before you begin negotiating. Don't rely on payers to provide you with data. An independent review of your revenue – using your billing systems – will offer a more accurate and reliable view of critical data. Understand which CPT codes are driving the most revenue. Much of your time will be spent unearthing this crucial data.

5. Understand the impact of value-based care
CMS is aiming to have 90 percent of Medicare fee-for-service payments tied to quality by the end of 2018 with half of those payments being made under value-based contracts. To successfully negotiate these new complex contracts, you must be prepared by making sure you understand the financial risk structures, patient payments, data sharing requirements and quality measures that are included.

6. Develop payer profiles
Build payer profiles by talking with payers, mining internal claims and denial data, and surveying operational staff. These profiles will be invaluable to contract negotiations and will allow you to focus on current recurring negative patterns for resolution.

7. Link contracts
For contracts to be most effective, they should be linked to operational policies and procedures as much as possible. If a specific contract requires certain elements on the hospital/physician claim, make sure that the appropriate policy and procedure is in place to assure compliance.

8. Beware of the "lesser of" trap
According to the Healthcare Business Management Association (HBMA), one of the most common operational language clauses in payer contracts is called the "lesser of billed charges" clause. It normally states that the payer will compensate you with the lesser of its billed charges or payer contracted rate for every CPT code reimbursement. HBMA illustrates how this clause applies with an example that if your payer contracted rate at 100 percent is $110 for a CPT code, but your billed charge is $90, you will be paid $90 for each instance rather than the $110. Left unaddressed, this clause can drain legitimate revenue from your organization and cause you to collect far below your contracted rates. The HBMA recommends avoiding this trap by setting your charge master at usual, customary and reasonable (UCR) levels.

9. Stay up to date
Set up a process to review your managed care contracts on a regular basis – ideally once per year. It can be too easy to let contracts run without evaluating the impact they are having on your organization's revenue. Failing to review and discuss your contracts not only can affect your revenue cycle, but it can also allow problems to go unaddressed. It is especially important to review your contract when a payer is involved in a merger or acquisition so you can understand the impact it will have on the contractual obligations of both parties. Costs for certain procedures continue to rise, and evaluating your contracts could present an opportunity to renegotiate to make sure you are being reimbursed fairly.

10. Consider all contract implications
Fair compensation for services is important, but should not be an organization's sole objective during a contract negotiation. The impact the payer will have on workflow, responsiveness to problems with claims, as well as implementation of new policies and procedures are examples of other items to consider when crafting your contracts.

11. Be thorough
Effectively negotiating managed care contracts that ensure the protection of your organization while being acceptable to the payer can be an intense process. It requires preparation, cooperation, and often times, compromise. You need to make your organizational needs and expectations for the contract negotiation process clear, while keeping in mind the needs of the payers. Conducting the negotiations with that two-fold approach will go a long way toward achieving a contract that is acceptable to both you and your payers.
Need help with this process? Contact Hayes to discuss your needs.
For more information on compliance information, feel free to download our white paper, 5 Steps to Healthcare Change Management: A Roadmap For Success.