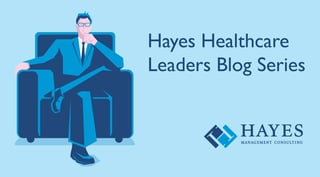 In this special edition of our Healthcare Leaders blog series, we have asked some of the country's leading experts to give us their predictions for 2017. From analytics to consumer engagement to interoperability, we get a glimpse of best guesses on what is sure to be an interesting year.
Neil W. Treister, MD, MBA, FACC, Medical Informatics Officer, Sharp Community Medical Group
It is Yogi Berra who reportedly said: "It's tough to make predictions, especially about the future". Currently, for many enterprises trying to manage information and knowledge across the continuum of care, there is a relative advantage of having all inpatient and outpatient health information on a single platform. This advantage is in part due to the lack of effective interoperability across disparate information systems that might otherwise be preferred in a "best of breed" approach. It can entail huge expense and disruption for an organization to move to a single platform, and the compromises can be significant for providers currently comfortable with their existing systems. If there was true and effective interoperability that would seamlessly integrate information in a single view, the move to a single enterprise platform might be less advantageous. I do not envision this type of integration and interoperability becoming available in the next one or two years, but hope that it might be a reality sometime thereafter.


Chris Harper, Director Business Architecture and Analytics, University of Kansas Hospital
Majority of Healthcare Providers will go through the growing pain of predictive analytics. Most organizations have finished or will finish their EMR implementation journey and will look towards leveraging the vast amount of EMR data to find rich information to aid the providers in making decisions. For select few who are well prepared and have built their analytics capabilities rationally will start to gain insights and clinical/outcome improvements but most will struggle to find footings to take the first few steps with certainties.
A significant investment will continue in the Healthcare Technology Digitization and Analytics. Today, if you pay attention to your inbox or product offering at healthcare technology tradeshows there are more "new" or "startups" forming to tackle the necessary opportunity to use technology to improve patient outcome and health systems. At the last HIMSS and Gartner gatherings it was also interesting to see growing number of overseas companies now bringing their technology capabilities to US market that mostly grew out of single payor or universal healthcare model. Part of the need that is feeding this continuation of investment in Healthcare Tech is that the industry is still changing and morphing and no dominant technology or organization is a clear leader (outside of more mature EMR space).


Don Lewis, Former CTO, Group Health Cooperative
Analytics will continue to grow in importance. The amount of data that we now have in electronic form is significant and we've barely scratched the surface in terms of actually using the data to improve patient outcomes. We will see startups in this space begin to challenge the large, incumbent players and healthcare organizations will begin to actively engage with these new players.
Consumer engagement through mobile devices will take off in a big way. The number of healthcare-related apps continues to grow and some of these are gaining enough traction to change consumer behavior. Apps from "trusted sources" will continue to dominate, but niche players will bring capabilities to the market that could change the landscape.
Susanna Partrick, Senior Privacy and Compliance Administrator, Weill Cornell Medicine
A little background about our department, we made learning about MACRA and MIPS one of our compliance department goals for 2017. We have been impressed with the volume of educational material already presented by CMS on the topic. We have all of our compliance staff sit in on the webinars and discuss these as a group. We have to understand the requirements and make sure we can educate others on the topic and also adapt our compliance program to the requirements. Additionally, we want our staff to be aware of the shift from fee-for-service so they can take pro-active steps to gain additional skills and/or credentials that might be needed as this shift occurs.
So as far as predictions go, healthcare compliance success is heavily a condition of being well informed of the regulatory requirements. And as healthcare compliance professionals know, those requirements change. With the introduction of various alternative payment models and the preparatory steps to shift away from fee for service, 2017 will be a year for learning about the alternative reimbursement methodologies and planning for the compliance program requirements of the future. CMS has already begun to make available education programs and materials to support and promote an understanding and acceptance of MACRA and MIPS. There will be a lot to learn for the future while still managing the compliance programs of the current reimbursement models. Making time for these necessary activities will be required in order to stay ahead of the curve and be prepared to confidently respond to scrutiny of data submitted to government programs in the form of quality, clinical improvement activity and risk factor adjustment data.
Don M Michaels, Ph.D., Faculty, Harvard School of Public Health
Healthcare organizations are likely to put off big expenditures (IT, building) until it is clear what the incoming administration plans to do. President-elect Trump has promised to "repeal and replace" the Affordable Care Act (ACA) but this is will take a number of years to accomplish. There are numerous studies that are or have taken place trying to estimate the effect of this change – but no one has been successful at determining the impact on specific organizations or individuals. There are some pieces of the legislation that Trump has now indicated he might allow to remain – pre-existing conditions, coverage to age 26, and the guaranteed issuance of insurance. He is, in the short term, more likely to move towards greater pricing transparency for providers and expand the use of health savings accounts for consumers.
I think that there will be a continuing growth of merger and acquisitions as the reimbursement mechanisms favor organized groups of providers. Certain programs like MACRA will continue because the concept of paying for quality is something that both Democrats and Republicans seem to agree on.
For more blogs from healthcare's greatest thought leaders, check out our Healthcare Thought Leadership blog series.