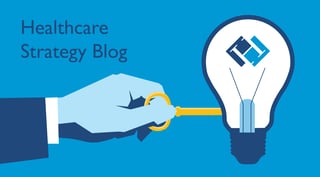 The election and impending inauguration of Donald Trump combined with continued Republican control of both houses of Congress have sent waves of concern across the healthcare landscape. Predictions are running rampant on what the new administration will do, backed by a Congress itching to make changes – and cuts to existing programs.
The Affordable Care Act (ACA) – aka Obamacare – is clearly in the cross hairs, the target for significant change if not full repeal. There has been talk that the new administration will also address health insurance sales across state lines, health savings accounts, Medicaid payment methods to states and Medicare reform.
Although no one knows for sure what the eventual outcomes will be, there is little doubt changes are coming when it comes to healthcare in the next few years. However, not everything will be changing. Among the sea of uncertainty, there are islands of stability – certain things you can be fairly confident won't be changing regardless of whatever else may be in store. Here are three foundational concepts we believe will remain as fixtures in the future healthcare environment.
Shift to value-based reimbursements
Nearly all stakeholders in the healthcare industry believe that the migration from fee-for-service to value-based reimbursement will continue. Everyone seems to agree that payments should be tied to value since that is the best way to ensure better outcomes than simply paying for physicians to provide services using the traditional fee-for-service payment model.
The primary vehicle now driving the shift is MACRA (Medicare Access and CHIP Reauthorization Act), which will be implemented beginning in 2017. Unlike the ACA, which was passed unilaterally by a Democratic majority with zero Republican votes, MACRA was overwhelmingly approved in 2015 with bipartisan support in both houses of Congress. The vote was 392-27 in the House of Representatives and 92-8 in the Senate.
MACRA not only enjoyed full Congressional backing, but also widespread support from the medical community, a rarity in recent times. The law signals a major upheaval in Medicare reimbursements and is the next, most significant step from a fee-for-service payment system based on volume to a value-based care model where reimbursement is determined by outcomes: quality of care, reduced hospital admissions, lower infection rates, fewer readmissions, better patient outcomes and improved cost control.
There was concern with the speed of implementation and other issues when the MACRA proposed rule came out in April of 2016, but many of the concerns were addressed in the final rule released in October. The result appears to be near universal agreement that MACRA provides a solid foundation for the necessary evolution of reimbursement models in healthcare. This would seem to ensure that the fundamental shift to value-based care will continue.
Increased focus on patient engagement
The Center for Medicare & Medicaid Services (CMS) has been stressing the need to include patients in their own healthcare decisions. This comes in response from a public that is not satisfied with the "black box" process where patients in large part have been left in the dark when it comes to their own health care.
MACRA also places continued emphasis on patient engagement. Using a number of the key scoring categories of MACRA's ACI component, the final rule stresses critical patient engagement areas such as providing a single portal where an individual can access his or her medical records and coordination of care.
CMS took another major step in the direction of patient involvement with the release of its Person and Family Engagement Strategy (PFE) in early December 2016. Elements of PFE are already in use in some progressive organizations but the PFE now establishes a standard that all healthcare providers can incorporate.
The four main goals of PFE as outlined by CMS include encouraging individual and family engagement throughout the continuum of care, promoting tools and strategies to help patients actively engage in managing their own care, creating a cooperate environment between patients, families and providers and developing meaningful measures, tools, best practices, and techniques to improve the patient experience and care outcomes.
Vendors have developed patient portal software to allow for better communication between providers and patients. This type of communication will continue to grow and is a requirement for both Meaningful Use and MACRA.
Overall, there is a strong believe that the only way to achieve the goals of better care outcomes at reduced costs is by making the patient a key part of the process. That means the focus on making healthcare more interactive is not likely to change in the coming years despite other changes on the horizon.
Optimizing existing technology
The push to leverage technology to provide better, more coordinated care began with the HITECH Act of 2009 and Meaningful Use and continues to be emphasized in the Advancing Care Information component of MACRA. Adoption of EMR/EHR solutions are nearly universal today and many organizations have gone beyond the mandated basics to utilize technology to improve patient care while containing costs.
Unfortunately the near term uncertainty may temporarily slow down investments in new technology solutions as organizations wait to see what the new administration has planned. Gutting the ACA, for example, could drain billions of dollars out of hospital budgets, dramatically constraining their ability to make new investments in technology.
However, that will in no way lessen the important role technology will play in the future of healthcare. It just means that organizations may shift their focus from acquiring new solutions to better utilizing the software and systems they already have in place. To get the most out of their current systems, organizations will likely focus on unmet expectations, poor workflows, and feature underutilization. Organizations may also start to look in greater numbers, at 'bolt on' applications. Many of the smaller vendors have software products that are specifically geared to lapses in the larger vendor offerings in areas such as population health.
Optimization goals generally include improving patient care, increasing staff satisfaction, and streamlining processes. Organizations may take this opportunity to perform a technology review, looking beyond single systems and considering how all their technology works together. This will require putting together a team that represents all areas of the organization, collecting and compiling data, conducting analysis and designing an action plan.
True optimization never ends and the process requires a continual cycle of review, reevaluation, and reconfiguration to maximize the use of systems, people, and processes. In a future in which healthcare leaders may potentially be facing shrinking budgets, squeezing the most out of the technology systems they have is sure to be a constant going forward.
Few people, or organizations, like change, but regardless of how we feel about it, change is on the way. But take heart, these three fundamental ideas that have helped drive significant improvements in healthcare in recent years are likely here for the long haul.
For more information about the changing healthcare landscape, feel free to download our eBook, Thriving During Disruptive Change.