In a recent survey, eight out of 10 consumers believe taking a greater, more active role in their healthcare is a positive. Nearly nine of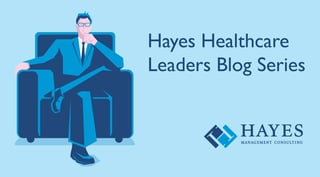 10 reported feeling a need to be more proactive in managing their own healthcare.[1] The sea change that has since washed over the healthcare industry over the past few years has only served to strengthen those opinions.
Unfortunately, the healthcare industry has lagged behind when it comes to consumer engagement. Oddly, for those of us in healthcare, the consumer – our patient – hasn't always been the stakeholder we focused on the most. For many years, healthcare was primarily focused on making sure physicians were happy and getting what they needed. The theory being if physicians were taken care of, then the patient would be satisfied as well. Developments both inside and outside of the healthcare space over the last 10 years have changed that attitude significantly.
Surveys have shown that most people assume their physician is competent, but patients are going beyond that and seeking a better overall healthcare experience. They are also demanding access to more information. Because of the complexity of healthcare, however, organizations are struggling to respond to these needs.
As for developments outside healthcare, we can blame everything on Amazon. They have totally changed the consumer model. Now people's "crazy" expectations are that buying should be easy and fun. Only it's not so crazy. It's actually a reasonable expectation but one with which the healthcare industry is struggling mightily. The problem is that healthcare is a complex service industry that involves a team of professionals working together to solve what are often very complex medical issues. Meeting these growing patient expectations presents a significant challenge for healthcare providers.
Taken together, these developments illustrate that the consumerism of healthcare has clearly started. The key question then becomes: what role does IT play in meeting these new demands? Here are three key ways IT must show up.
Enable more effective use of analytics
IT can make the most impact in improving the overall patient experience by enabling organizations to be more effective in their use of analytics. Traditionally, healthcare has not leveraged analytics in the way other industries have. Amazon and other consumer sites constantly cultivate data to better understand the shopping and purchasing habits of consumers and proactively offer advice and cross-selling opportunities. The healthcare industry hasn't taken advantage of the vast storehouse of data available to improve patient interaction in any meaningful way.
Analytics can also play a significant role in improving the quality of care. Here at Group Health we have been incorporating analytics to help physicians make better clinical decisions with their patients. We've done a great deal of work at the basic level examining and enhancing the many elements that go into a quality patient experience. IT has played a significant role in using analytics to help us consistently deliver high levels of quality care relative to other organizations.
We began a number of years ago by building registries around different patient populations – people with diabetes or congestive heart failure for example. This allows us to examine these populations to uncover similarities in test results or note particular shifts in trends. We then present this information to clinicians in real time as they interact with patients.
As a result of the diabetes registry, Group Health was one of only two medical groups in the state to score "Better than average" on all three diabetes measures in the Puget Sound Health Alliance Community Checkup. The success of the diabetes registry, which now has more than 40,000 enrollees, has led to the creation of six more registries, including heart disease, depression, and colon cancer.
Some forward-looking organizations are also beginning to explore the use of predictive analytics. Take the example of a patient who over a three-month period calls a consulting nurse to report a symptom, visits her primary care physician for a seemingly unrelated condition, and then sets up an appointment to look into a third issue. Taken together, these three interactions can be collected and evaluated to determine a potential overall condition. This information can be provided to the PCP who can begin a discussion about a potential course of care. Using analytics in this fashion will allow providers to be more proactive in their diagnoses and treatment plans.
Integrate systems better
Interoperability of IT healthcare systems has become a hot topic in recent years. Meaningful Use has driven healthcare organization to implement electronic medical record (EMR) technology, but we still have a long way to go to get the disparate systems to communicate with each other. The classic example - unfortunately still true in many organizations - is the situation when a patient checks in and responds to a number of questions. Then he or she walks into the examination room and the clinician asks the same set of questions.
It's staggering to consider the number of different systems that must share information to provide holistic care for a patient. Here at Group Health we have over 700 primary applications containing some information about our members and patients. Ideally, you want most of that information to be visible to clinicians so they can provide better care. We've done a good deal of that integration but it's messy, expensive, difficult, and still doesn't provide the optimum view of the overall patient experience.
The ongoing adoption of standards is moving us closer to overcoming the interoperability challenge. Another step is to re-architect the many legacy systems that make up our IT infrastructure. Many organizations today still have a number of point-to-point interfaces that have become a spaghetti-like web of intertwining connections. What we have is similar to what existed in New York City in the 1920's when there was a different telephone line strung to every house.
To solve that we're moving to a solution used by other industries for years. It's implanting an enterprise service bus – or middleware – where you plug all the systems in and the service bus takes care of exchanging the information. You end up with one connection in and one connection out to each system rather than 10 or 20 connections.
Another barrier to interoperability is the amount of information in many EMR's that is in a free text format that doesn't share well. There's much research going on right now in healthcare to figure out how this free text can be shared in a way that's useful, but no one has an answer as of yet.
Improve interactive access
Even before the Affordable Care Act went into effect, there were a small number of healthcare organizations, Group Health being one of them, which had EMR's and provided patients with web-enabled access. Providing access has been a key initiative for healthcare IT groups and many more organizations offer that capability today.
However, we've gone from a society where there was a desktop in every home to one in which there's a smartphone in every pocket. The challenge for healthcare has been taking the web experience we've created and converting it into a mobile experience. We began that process five years ago by developing an app with nearly the same functionality as our web site but with the added features such as wait times at our pharmacies and labs.
IT must be able to present the data in a consistent way in multiple formats – something that rarely exists in healthcare today. Some of that is inherent in the form factor and will always be true but much of it is the result of the sites being modeled and developed separately.
The IT team also must be able to leverage the transactional data we are collecting from patient activity, specifically tailor it to individual patients, and dynamically present the information to the patient regardless of the device being used.
We must also streamline the complex, difficult to understand, cumbersome process of purchasing health insurance for consumers. Although small strides are being made in that area, there is still huge room for improvement. We have paid little attention to the user experience and interface but that is changing dramatically as healthcare IT groups add UX and UI developers, designers, and testers.
The payment process is another area that needs improving. In today's disjointed process, patients often pay multiple times in multiple ways - before service, after service, or weeks later when they receive a bill.
Time for healthcare IT to change
To be successful in the ongoing consumerization of healthcare, IT leaders should focus on several key points:
Healthcare has to stop treating the digital world as an afterthought and begin to look at it as just another way in which we interact with our patients.
We need to continue to invest in and leverage analytics to enable a more interactive patient experience.
IT has to think differently. It's not only consumers who are demanding instant gratification - so are internal stakeholders. IT has not been known for its rapid response to internal demands, but we must commit to bringing solutions to market in a more timely manner.
One thing is clear. Patients have become savvy consumers and IT teams will be an intricate part of meeting their growing demands.
For more information on IT in healthcare, please download our road map, Maintaining the Health of Your IT System: 6 Proven Steps.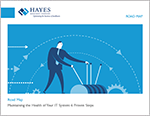 Group Health is one of the nation's leading nonprofit health systems, recognized for its consumer-governed cooperative origins and innovative solutions for improving care. Established in 1947, Group Health Cooperative, together with its subsidiary Group Health Options, Inc., provides health coverage to around 600,000 residents of Washington state and North Idaho. More than 340,000 members receive care from Group Health Medical Centers at locations across the Puget Sound region and Spokane. Group Health advances health in the community through its medical education, charitable foundation, and nationally recognized research institute.
[1] Americans Want Greater Control Over Their Own Health Care, Wolters Kluwer Survey, November 2012.