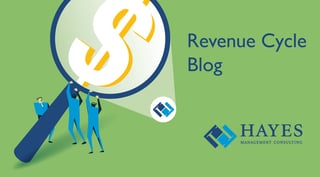 In the world of healthcare technology, there are numerous system implementations occurring each year. In order to make an implementation successful, it is crucial to develop your users into "super users" during the implementation process. It is common for implementations to include and involve roles such as Project Managers, Practice (Operations) Managers, IT System analysts, and trainers, among others. Each of these roles have well defined parameters and expectations. Often implementations involve super users, but this role is not always well defined and expectations are not always clear.
A super user is your department's champion for system knowledge and workflows. This person becomes your expert for the system implementation and teaches other employees how to use the new system features. Once you've identified your super users, you need to have clear expectations for this critical role.
Questions should be asked early when selecting the super user. Questions to consider include: Which user should you pick? What qualities should a super user have? How do you train them? Sometimes, you may pick someone that you feel is right for the job but turns out to be someone that is not quite fit for the role.
Consider the following tips when choosing your super users for your next implementation:
1. Identify the appropriate team members
There are super users in your department waiting to be discovered. How do you identify that person? Assess each for these "super user" qualities:
Stands out from the rest of your team
Consistently listens and contributes in team meetings
Displays excellent computer/technical skills
Is very savvy with workflows
Addresses issues immediately by communicating to management or submits helpdesk tickets
Is punctual and accountable
Maintains a great rapport with team and is friendly
Has earned the respect of your team
Is one of your top performers
2. Involve the super users
Once you have identified your super users, make sure to involve them in both testing sessions and training curriculum build sessions. When super users are involved in testing, they can identify incorrect or inefficient workflows. They can work with your IT system analysts to improve and make corrections before the critical go-live. They can also contribute to the development of training material because they understand the department workflows. Furthermore, the super user will develop a better understanding of the system and be able to assist the teachers with training.

3. Develop the super user:
Set expectations for super users before and after the implementation. Consider the following expectations:

Understand the training curriculum and run through exercises to better assist users during training and within their office
Always demonstrate a positive attitude
Understand the current and future workflows to mentor and train users correctly
Assist end users with troubleshooting computer-related issues. Often times, users may experience trouble with navigating in the new system and non-critical issues that super users can assist with rather that contacting the help-desk.
Provide end-user support by identifying and reporting critical issues to the help-desk.

Listen and learn the issue from user
Allow the user to demonstrate the issue
Coach or teach the user how to correct the issue
Call or submit a help-desk ticket for critical issues
Follow-up with the user resolutions for the issue
4. Schedule meetings with the super users:

Touch base with your super users to keep the lines of communication open and demonstrate your support of them. Let them know how they are doing and empower them to improve. Be prepared to share positive results from their efforts. Discuss any outstanding issues and set deadlines for resolutions. Assist and follow-up on critical issues immediately, so that the super user can communicate the outcome to end-users. Hold regular check-in meetings and be open to meet as needed.


Make notes as to how the super user is doing throughout the implementation. Address negative feedback immediately and communicate positive results with your super user. Coach and mentor the super user so that they can increase their skills for future opportunities such as promotions or larger projects. Document all progress throughout the implementation and use as a tool for developing future super users and completing performance appraisals. Then pat yourself on the back for taking the necessary steps to completing a successful implementation and creating a super user.

For more information on how having a strong staff makes a difference for your bottom line, feel free to download our road map: Frontend to Backend Training - Why it Drives Revenue Cycle Health.