With an industry push toward healthcare consumerism, the economic purchasing power and decision-making is shifting into the hands of patients. Patients are now becoming more educated and involved in shopping around for healthcare and they must consider all options and choices for quality and cost.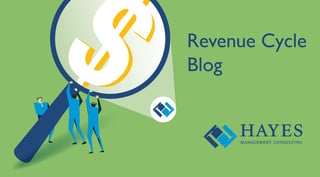 A patient-centric workflow that focuses on the needs and desires of patients and leverages service quality will resonate with wise healthcare consumers. Combining a patient-centric workflow and a friendly, efficient front desk is the best way to deliver an optimal experience to your patients. Here are five steps that can help enhance the patient experience at the front desk.
1. Offer online registration
Online pre-registration forms are faster for patients to complete than traditional paper forms. When patients pre-register online the information is typically more accurate which saves both front and back office time and limits duplicate data entry and illegibility. With the use of patient portals, many tasks can be completed before the patient even arrives at the front desk. Parents with small children and caretakers of aging parents will especially appreciate the opportunity to pre-register and make the process easier.
2. Run eligibility
Utilizing technology also helps physicians prepare in advance for each appointment. Running eligibility ahead of the appointment to verify coverage and benefits assists in determining:
If the patient has active insurance coverage
If the appointment will be in or out of network
If the appointment/procedure be covered
If referrals or authorizations are necessary
Copay, Co-insurance and deductibles
Because most practices run eligibility in batches for the majority of their payers and have it integrated with their practice management system, staff can focus on the eligibility edits or problems. Staff can contact the patient to obtain correct insurance information and run eligibility in advance of the patient arriving at the front desk which can alleviate patient stress and anxiety, save time, and improve check in time which leads to increased patient satisfaction and patient volume/throughput.
There are many benefits to having a comprehensive and efficient eligibility process: it can prevent claim submission errors and rejections, reduce bad debt, decrease days in accounts receivable, increase cash collections and improve patient satisfaction.
3. Communicate with the patient
With patients now financially responsible for a large portion of their care, it is important for staff to communicate with patients with complete transparency regarding all financial expectations. Once you have an understanding of the patient's coverage and benefits, be transparent about the estimated cost of the appointment or procedure and determine:
The expected payment amount at the Time of Service (TOS)
Methods of payment accepted at Time of Service (TOS)
If financial counseling is needed
If a payment plan is needed.

If so, be sure to have the patient sign a financial agreement which includes terms for missed or late payments.

If a referral or authorization is needed
If an ABN is needed
Patients respect transparency and appreciate knowing up front the payment expectations. This allows them to negotiate a payment plan in advance if necessary.
4. Provide staff with training, policies, and procedures
Staff training is critical to ensure they are comfortable with counseling patients around their financial expected payments at TOS and provide superior customer service. It's a good idea for the job descriptions to address the expectations for financial counseling and customer quality interactions. Staff training should include:
A script to guide staff through discussing financial arrangement and requesting patient payments
Role playing to provide staff with an opportunity to practice the scripts
Proficiency Evaluation to ensure staff comprehend training
Policies and procedures are critical to support both the financial and customer service culture of the practice. Comprehensive policies and procedures help to provide consistency and set staff expectations. Staff must read and sign these documents to ensure they have a comprehensive understanding of the expectations of the practice protocol to provide a consumer friendly financial environment.
5. Streamlining the arrival process
Ringing phones and being interrupted creates a negative patient perception, poor customer service and increased patient waiting time so training front desk staff that patients are top priority will improve patient satisfaction. Incoming telephone calls should not be handled by the front desk staff during patient clinic hours, instead their focus should be on welcoming patients and checking them in.
Implementing the above steps into the process will ensure that patients are registered in the practice management system, insurance coverage and benefits have been verified before the appointment, and required referrals and authorizations have been approved.
This streamlined arrival procedure will allow the front desk staff to greet the patient, copy their insurance card if necessary, have the patient sign any forms and collect the expected payment at the time of service. Because the expectation for TOS payment has been set prior to the appointment and communicated to the patient, the front desk staff can also expedite the payment transaction.
In today's ever-evolving healthcare environment, especially as patient behavior becomes more like the everyday consumer, implementing these processes will not only improve the revenue cycle management process but also lead to a consumer friendly front desk.
Read up on more information about developing efficient revenue cycle processes by downloading our roadmap 3 Steps to Efficient Co-Pay Collections.