Each year, the American College of Healthcare Executives surveys healthcare industry CEO's, CFO's,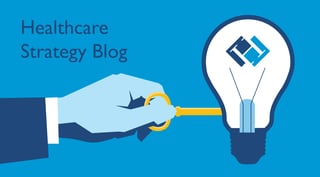 COO's, Revenue Cycle Managers and Compliance Leaders to name their top concerns. For the past 12 years, financial concerns have topped the list.
That should not come as a surprise considering the turbulent environment healthcare organizations face today. Pressure on top and bottom lines, transition to value-based care, growth of consumerism in the industry and tightened oversight by outside entities are forcing healthcare organizations to change the way they operate.
Organizations have been focusing on revenue cycle management for years, but forward thinking leaders are reexamining this siloed approach. They are coming to recognize that ensuring revenue integrity requires considering the entire revenue cycle – front end, mid-cycle, back office – to more appropriately address the challenges they face today.
But where do you start? Here is a six-step process for establishing an effective revenue integrity program.
1. Setup your organizational structure
Developing a strong revenue integrity program begins with setting up the proper organizational structure. Traditional responsibilities of the revenue integrity team include monitoring and supporting gross revenue generation, along with revenue capture and reconciliation. The team must also help ensure regulatory compliance, prevent revenue loss, and conduct root cause analysis that minimizes scrutiny of your charge capture and CDM process from external entities.
You need a cohesive, focused organization to meet all these demands. A best practice structure has the senior revenue integrity leader reporting directly to the VP of Revenue Cycle and having two direct reports – a Director/Manager Revenue Auditing and a Director/Manager Process Improvement/Training.
The Revenue Auditing Director leads a team of analysts, CDM Maintenance SMEs and Charge Capture Auditors. This group is responsible for ensuring the effectiveness of ongoing revenue integrity operations.
The Process/Improvement/Training Director works with Process Improvement Specialists and Trainers. This group takes the lessons learned from ongoing operations and incorporates them into reworked processes where necessary and developing a more effective training program and better communication methods to drive continuous improvement.
Establishing this type of organization may seem expensive, but consider that a mature, best practice revenue integrity department can drive between $1M and $20M annually in incremental net revenue improvement, while ensuring that all three revenue streams remain accurate and compliant. The investment in your revenue integrity organization will more than pay for itself.
2. Develop your project timeline
Once your organization is in place, develop a business case with a specific scope and implementation plan that will ensure long term success and stability within the revenue cycle environment. The typical time frame to get your program off the ground is 12 weeks.
The timeline should be broken into three phases. The first phase involves discovery and evaluation of your current revenue cycle state and should answer the question, "Where are we"?
Phase Two includes establishing the vision, scope and plan of your revenue integrity program and answers the question, "Where are we going?" It involves looking to the future state of your program, evaluating staffing models, setting your monitoring, auditing, analysis and training approach while determining overall requirements including policies, procedures and technology.
Phase Three moves into implementation and completion of a detailed project plan and action items as defined in Phase Two.
3. Decide on short and long term goals
For any program to be successful, the team must all be working toward common goals. An effective revenue integrity program includes both short (3-4 months) and long term (4-12 months) goals.
Short term goals include developing your annual work blueprint based on the OIG plan, reviewing the revenue integrity charter, determining optimal staffing needs, reviewing and updating job descriptions and policies, developing KPI methodology and targets and initiating recruiting of revenue integrity SME's.
Long term goals involve personnel recruiting, training, implementing charge capture PI plans, initiating audits, evaluating tools and submitting budget for enhancements, implementing scorecards for performance monitoring and aligning the program with organizational initiatives for revenue enhancements. You should also begin to develop a plan for Year Two of the program.
4. Document functions within your program
Next you need to establish the functions for your organization. Traditional compliance functions include annual evaluation of the OIG plan, identifying high risk areas that may be targeted for outside audits, monitoring areas that were in previous OIG plans and auditing charge capture and coding based on clinical documentation and claim review.
On the revenue side, your team needs to monitor revenue-generating departments, quantify missed revenue opportunities, conduct denial root cause analysis with mitigation planning, CDM management, charge-related audits and underpayment analysis.
You should also implement more progressive functions that can enhance your revenue integrity program. These include designating process improvement leads, training, management reporting, establishing technology liaisons, business analysts and vendor managers, and developing a more robust denials management group.
5. Find and develop talent
The key to the success of your program will be the people who run it. That's why it is imperative that you find and develop a team with healthcare knowledge and analytical skills.
Begin by bringing on someone with experience leading, developing and/or overseeing training programs specific to new hire orientation, technology implementation, and/or major process improvement and redesign.
The team members should be knowledgeable in all aspects of healthcare revenue cycle functions, CMS, state, local and federal regulations, medical records and terminology. You should also seek out professionals with the ability to assess data and processes to develop and implement performance opportunities. Look for people who can conduct and interpret qualitative and quantitative analyses and financial analysis.
It is also helpful to attract individuals who are conversant in healthcare economics and business processes, information systems, organizational development and healthcare delivery systems.
6. Establish KPI's
The strength of any program is having the ability to measure progress toward goals and this is especially important to ensure the success of your revenue integrity program. There are several Key Performance Indicators (KPIs) that you can set up to monitor your program.
Standard KPI's include revenue and usage trending, go-live performance from a revenue perspective, charge capture opportunity/quantification and late charges as a percentage of total charge. You can also use contract management/underpayment tracking, external audit summary results, and results from charge recovery summaries.
Creating an effective revenue integrity program can be challenging but the rewards in enhanced revenue and reduced compliance risks are worth the effort. With budget constraints and reduced staff, you may not have the required resources to take on such a project, but that shouldn't be a reason to put it off. You may find that partnering with an experienced third-party consultant group can help you get your program off the ground. In today's competitive environment, it's in your best interests to begin as soon as possible.
Read up on more information about establishing effective revenue integrity programs by downloading our white paper Accelerating the Revenue Cycle through Advanced KPIs.