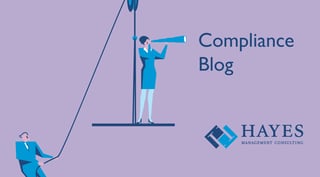 The first six years of my career, I worked for two providers in a small privately-owned family practice in the southwest. My responsibilities included rooming patients, checking vital signs, updating medical information in patient charts, and poking countless patients with needles. Early on I learned how to build a rapport and more importantly, build trust with people of all ages and personalities including the two temperamental doctors who yelled and threw charts. Little did I know the skills I was developing over those six years would teach me how to handle many difficult situations and people throughout my career.
Twenty-six years later I am still in the medical field and have learned just how vital it is to the success of an organization to have a positive working relationship with the providers, even the difficult ones. I feel the first step to do this is training the physicians and mid-level providers on proper medical record documentation. The goal is not to turn the providers into coders, but rather to give them the information and tools they need to be able to document their services accurately and thoroughly.
Across all specialties, we frequently identify common documentation deficiencies. Physicians and other providers are often unaware of which data elements must be separately documented and are critical for proper code assignment. Add to this the inherent complexity of E&M coding guidelines that make it difficult for a busy physician or mid-level provider to select the correct code from an often densely populated charge ticket or EHR. Thus, it has become necessary for people like me, a coder and clinical documentation specialist, to work with these providers to help them understand the do's and don'ts in the world of clinical documentation and coding.
Over the past several years I have been training and conducting provider education on best practices for clinical documentation and coding and have come up with seven tips for communicating with physicians and mid-level providers.
OBJECTIVE – First and foremost you need to define your purpose for meeting with the provider. Know what you want to accomplish during the meeting but don't be myopic – it's important to go into the meeting with an open mind. You want to begin by making yourself memorable, approach your physician with a smile or some humor to make them feel at ease. Be humble and courteous to obtain buy-in from the provider.
BE POSITIVE – Begin your discussion on a positive note by telling them what they are doing right. Next, identify and explain your findings supported by guidelines, and give them an opportunity to explain their position regarding their code selection and documentation. By offering a solution, not just the problem, they will be more likely to engage with you. This will indicate to the provider you care about the outcome of the issue and that you want to help them. In return, the physician will view you as their advocate, not an adversary.
RESPECT – Respect the providers' time and knowledge. They are busy and have much to accomplish in a limited amount of time. Be as specific and succinct as possible and leave out superfluous details that are insignificant to them. It has been my experience many times over they just want to get to the point and don't care about the history of coding nor do they want to listen to a long drawn out explanation.
LISTEN – You want to encourage a dialogue so listen to what they have to say without interrupting them and don't speak over them. They likely have excellent reasons for their code selection. I would urge you to repeat what the physician stated which will provide clarification for both parties. A suggestion might be to use a statement such as "it is my understanding", or "to be clear", to show you heard and understood what they said. Ask if they will explain their workflow so you can better understand what they are doing. This will facilitate the exchange of information.
RESEARCH – Before your meeting, do your homework and be able to back up what you are saying. State the facts and have proof from reliable sources such as CMS, AMA, CPT, or your local or national coverage determination entity. If you do not know what you are talking about, they will not have confidence in what you are saying, and you will lose credibility.
FOLLOW UP and FOLLOW THROUGH - If you don't know the answer to a question never say "I don't know." Tell them you need to research it and you will get back to them soon. I have learned the fastest way to earn their respect is to provide quick and accurate follow-up and by doing what I say I'm going to do. Give them your contact information, let them know you are there to help them, and they can reach out to you anytime by phone or email.
THANK THEM – Let them know you appreciate the time they spent with you and thank them for their time.
My personal philosophy is to treat people the way you want to be treated and remember, it's all in the delivery. Ultimately, the common goal is to provide the best possible education to our providers which will improve patient outcomes and the financial health of our healthcare systems. By following these seven points outlined above I can assure you success in communicating with your providers and building better relationships.
To learn more on proper coding and how it affects your organization, download our white paper: How Lack of Proper Coding and Documentation Can Derail Compliance Efforts.