"It's not the strongest of the healthcare organizations that survive, nor the most intelligent, but the ones most responsive to change."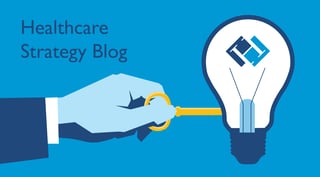 –With apologies to Charles Darwin
People – and organizations – tend to fear and therefore avoid change. That often applies to healthcare organizations facing the new reality of value-based care reimbursement models. As a result, many are holding back trying to maintain the status quo against the rising tide of inevitable change.
On the other hand, some organizations have embraced and committed fully to the change. They have implemented various versions of value-based care programs, been patient and as a result, are starting to reap rewards. They are proving the truth of Darwin's "repurposed" statement above, and have the best chance to survive – and thrive – because they have been the most responsive to change.
The changes these organizations are going through are not only succeeding in strictly financial terms. They are also increasingly meeting the other major goal of value-based care – better patient outcomes.
Here are three examples of the kinds of positive change possible in the new value-based care environment.
Banner Health Network
Some of the most visible successes have come from organizations that have been willing to transform into Accountable Care Organizations (ACO's). According to the Centers for Medicare and Medicaid Services (CMS), ACO's generated $466 million in Medicare savings in 2015 and a total of $1.3 billion since 2012.
In 2015, 404 Medicare ACO's were operating and of those, 125 qualified for shared savings payments by meeting quality performance standards. 83 others lowered healthcare costs below their benchmarks last year but didn't qualify for shared savings.[1]
Some of the biggest success stories are coming from the Pioneer ACO's, those organizations that became the first Medicare ACO's in 2011. They received payments for reporting on 33 CMS metrics in the first year then transitioned from pay-for-reporting to pay-for-performance in 2013. Finally, they moved to the shared savings program where they operate today.
Thirty-two organizations began the program and nine have hung in there and a majority are beginning to see positive results.
Banner was the top performing Pioneer ACO in 2015 according to figures released by CMS in August. The Mesa, Arizona organization generated $24.5 million in Medicare savings, nearly ten times more than the second organization on the list. Banner also notched a quality score of over 95% based on a series of CMS defined metrics.
"Banner Health and our physician partners have made significant investments in accountable care because we believe it is vital to the sustainability of health care in this country," Lisa Stevens Anderson, BHN's CEO stated in a Banner news release. "We have taken bold steps to transform our organization in support of value-based care, and we are beginning to see the results of those actions."
Stevens Anderson cites Banner's growing experience and expertise as an ACO as a primary reason for the organization's success. She also credits high performing providers and support from an enhanced IT infrastructure. Other Banner innovations include a telehealth program called Banner iCare, development of an affiliated post-acute care network, and a continued focus on case management and care coordination.[2]
Intermountain Healthcare
ACO's are not the only value-based care models that are achieving success. Intermountain Healthcare, a Salt Lake City-based system consisting of 22 hospitals, a health insurance subsidiary, and nearly 1400 physicians at more than 185 clinics, has fully committed to the shift from fee-for-service to value-based care. To drive the transition, Intermountain set a goal of lowering its target for patient care revenue by $700 million.
An article in Hospital & Health Networks describes how Intermountain transformed its operations by using a global budgeting approach, focused on clinical process improvement and developing an advanced IT environment.
They used a technique called "hot-spotting" to identify and assist high-risk patients. They also relied on a "medical home" approach to primary care, creating multispecialty clinics for patients with complex conditions and combining drug, nutrition, and lifestyle coaching into primary care visits.
Another key factor is their commitment to a "global value-enhancement strategy." Intermountain has an advanced cost accounting system and pays it operating units through a global budget and leaves it to the hospitals, physicians and other providers to make the best use of the money to meet patient needs. Leadership believes global payments can better meet the goals of lowering overall costs.
As a result of these initiatives, Intermountain is on track to meet their ambitious goal in 2016.
A significant reason for Intermountain's success is leadership's willingness to take the short-term revenue hit as a part of the responsibility of a non-profit to meet the needs of the community.
Intermountain's CEO Laura Kaiser detailed some of the benefits of acting immediately in an article she co wrote in the Harvard Business Review. Among the advantages, the article included gaining new customers in the value-based environment, added experience managing risk, building provider, government and social service relationships and eliminating low-quality, high-cost care.[3]
Improved Patient Experiences
Much of the discussion surrounding ACO's and value-based care justifiably revolves around finance. However, lowering costs to make healthcare more affordable is only half the equation. The other key goal of the transition away from fee-for-service toward value-based models is to improve patient outcomes.
An article in Modern Healthcare provides three illustrations of real-life success stories resulting from the transition to value-based care.
A 36-year old asthma patient was the beneficiary of better care coordination, one of the key tenets of value-based care. She had been to the ED three times in a six-month period and her ACO report flagged her for follow up intervention.
A care coordinator met with her to discuss the situation and found the patient was unhappy with her primary care physician and unaware that urgent care services were a better alternative than the ED. The care coordinator helped her choose a new provider and explained the benefits of urgent care services. The patient now has regular appointments with her PCP, is managing her condition, and recently avoided a $2,500 ED visit. The care coordinator stays in touch, coaches her on how to manage her symptoms and shares results with her PCP.
A 45-year-old man suffering from Gaucher's, a disease that weakens the bones and increases risk of fractures, also benefited from better coordinated care. He had to make monthly, 100-mile trips to an infusion center where the costs of treatments amounted to $1.2 million each year.
His ACO pharmacy discovered a way he could receive the treatment at home. His PCP helped arrange the at-home care, eliminating his long trips and reducing the cost of treatments by $675K a year. [4]
There are legitimate concerns by healthcare organizations surrounding the drive to value-based care models. There are pitfalls and complications that organizations face as they make the difficult transition. However, one thing is becoming clear: the pain of the shift will ultimately be worth it both in improved finances and enhanced patient outcomes.
For more information on value-based care, feel free to download our white paper, The Shift to Value-Based Care: 9 Steps to Readiness.
[1] ACO Report care reveals experienced providers earned more from shared savings program, by Chris Nerney, Revenue Cycle Insights, August 29, 2016.
[2] Banner Health Network returns it's "best-ever" result for Medicare and its beneficiaries as part of Pioneer ACO, Banner Health Network Press Release, August 19, 2015
[3] How Your Hospital Can Tailor A Value-based Strategy, by Howard Larkin, Hospital & Health Networks, May 12, 2016.
[4] Patient Experiences in ACOs: Real-Life Success Stories, Modern Healthcare, December 2015.