Implementing a clinical documentation improvement (CDI) initiative for outpatie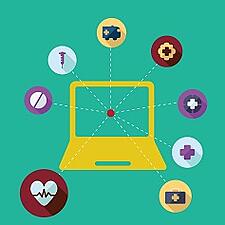 nt settings is a crucial element of ensuring your coding is accurate and your claims are billable. CDI drives what can be coded and billed; it ensures descriptions of patient encounters, assessments, treatment planning and dates of service in the clinical note are correct.
Traditionally, when we discuss clinical documentation improvement efforts and resources; the focus has been primarily allocated for inpatient services. However, the Accountable Care Act (ACA) and the Institute for Healthcare Improvement (IHI) are encouraging medical communities to broaden the scope of reach to include outpatient settings. The quality of patient care and value of services rendered is determined by the comprehensiveness of the clinical encounter note and treatment outcomes.
In a recent survey, more than 270 hospitals were asked if they had an active clinical documentation improvement (CDI) program; 66% said yes, while 34% were in the discussion and assessment phase of determining where to begin, cost and value of establishing a formal CDI program. Statistics indicate that significant increases in reimbursements and revenue gains as a direct result of implementing a CDI platform.
So how do you fast track your organization to CDI excellence?