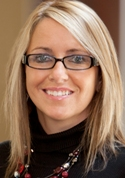 By Lorie Richardson
The original EMR team sets up rules and guidelines for the implementation. Yet once the system is live, the glue that holds the consistency together can quickly fall apart. Users input the same data in different ways. New staff comes on board and has their own way of inputting information. The opportunities are endless.
Inconsistent data creates inaccurate reports. Reports are needed for daily operations, strategic decision making and for federal initiative such as Meaningful Use. In other words, your EMR's ROI is greatly reduced as inconsistency increases. The following are actions to take to keep your EMR data consistent.
Build and enforce a design policy. This is the first step to reinforcing the build rules. It provides documentation for EMR analysts to follow. Enforce the policy. It will reduce inconsistencies and improve the EMR functionality. Here are some areas that lose consistency quickly. Monitor these and your EMR will function more optimally:
Capitalization: Monitor the use of caps. During the design phase, it is determined whether the organization will allow the use of all caps. This should be followed through all areas of the EMR build and documentation. Suggestion: Don't allow all caps.
Abbreviations: Make sure analysts are using abbreviations in the same way. For example, if you are building forms, will you use PE for Physical Exam or will you type it all out?
Workflows: It doesn't matter whether you have a new or old system – evaluating and monitoring the effectiveness of your workflows is extremely important. If workflows are not working well for the user, he/she may create workarounds, which undermines the system's functionality.
Naming conventions: This is the most important. Strict naming conventions are critical to EMR performance. It will help the users know how to search for items, saving time, money and frustration. New employees can be trained more easily if they can refer to the policy regarding naming conventions.
Put clean-up dates on the calendar. Set aside time to cleaning up the system before it gets out of hand. It will save time and money.
Conduct annual system assessments: System assessments are very important. Think of it as an annual checkup.
Run reports to find duplicates, etc. Running reports and inquiries that can help you determine areas that may need attention. Misspelled items can cause duplicates, which can skew reports.
Train regularly: Training is always the key to the success of a system, as well as the long-term health of any system. New users should be trained by a qualified trainer or super user. Clinics should conduct regular system and workflow training.
We don't let our patients go without evaluation, monitoring and follow up. We need to do the same for the EMR that we put so much time and money into implementing, and which help us take care of those patients.