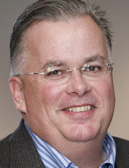 By Paul Fox
It is a time of system conversions in healthcare, and I receive this question a lot. Both options have different "pains" associated with them. Regardless of whether you decide to convert or not, there will be ripple effects across the institution. Therefore, resist making the conversion strictly to appease a particular department or stakeholder.
Spend the necessary time gaining input from a variety of institutional stakeholders, including subject matter experts, line staff and management. The resultant feedback should give you a fairly detailed analysis of the pros and cons of converting your legacy A/R, according to that department.
Each decision has its own "time frame of pain." For example, if you decide to spend down the A/R in your legacy system, you have 16-24 months during which staff needs to learn and access two systems. The time frame of pain associated with converting your A/R is longer. Everything will be new and different to staff and patients and will affect financial reporting, payment posting, credit balance reconciliation, staffing, lock box complexities, and your patient self-pay relationships. affected.
Some departments rely on legacy system reports that are not well documented. If this is suddenly cut off, it can wreak havoc on daily, weekly, monthly operations. Therefore, if you decide to convert A/R, identify and prepare for meeting these departments' reporting needs from within that new system. If this analysis and preparation has not been done, do not convert.
Another ripple to consider if you convert your old A/R is the fact that the patients' balances in the legacy system will often move to the new system as a "balance forward" line item, with no itemization as to what that charge represents. Your patient correspondence team will be overrun with patient calls about what the balance forward statement represents. The team members will need to access the legacy system to communicate and/or prepare an itemized bill to explain/document that visit history. The need to access two systems slows productivity.
Patient satisfaction is a decision driver as well. Low Press Ganey scores and/or high volumes of patient complaints will affect your reputation and staff morale.
Here is a limited list of other items you should think about prior to making the A/R conversion decision:
Interface feeds (Pharmacy, Labs, Radiology): Charges will continue to flow into the Legacy system well after you go live on the new system. A single interface will most likely not work for both systems.
Charge Master ramification: Was there a restructure of reporting buckets with the new install?
Credit balance reconciliation: Legacy vs. new install
Lock Box and banking: Typically a new lockbox will be created with a new system and the old may be retired.
Cost: Understand the total programming costs from the sender and receiving systems. Converting A/R from your legacy system into your new system will require programming from the sending system and the receiving system.
Electronic Remits (EDI 835): The process has to be well thought out as payers typically merge payments by Tax Identification Number and not by sending system.
Charge correction: Charge errors, editing charges after denials, modifier, DX changes, etc. are very complicated to perform in a single system if charges were converted.
Coding: Similar to charge correction above.
General Ledger: Issues may arise if chart of accounts don't match.
Registration: Check and understand the impact of the system conversion on registration and financial counselors' interactions with patients
Provider credentialing: Depending on how you are setting up your new billing system and how claims will be submitted, there could be potential issues with payers receiving claims from the single system containing both legacy and the newly installed system.
Overall, A/R conversion is not a single department's decision. It affects the entire organization in ways you may never have anticipated. Although it may seem more convenient at first to "have everything on one system," it is important to understand the impact converting will have on other areas of the business. In many cases, it may be a better business decision to stay on the legacy system.