The adage that the only constant is change can be applied to healthcare today. Implementing,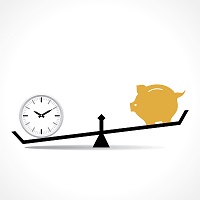 upgrading or optimizing an EHR, or implementing new technology is a frequent occurrence for healthcare organizations.
Understanding how to estimate resources for the go-live can be a full time job without proper tools and skills. But planning appropriately doesn't stop with the right tools and skills. Many organizations over-spend on resources or fail to provide adequate coverage in the right areas and settings. Developing a support model for a "Big Bang" implementation has proven to be more problematic and risk producing when compared to the phased approach and/or parallel approach. The complexity of the "Big Bang" go-live events, require even more strategic planning that involves experience obtained from several previous go-lives in different settings, understanding of the technology being implemented and the impact on the users across each area of the organization and more. So how do you plan for your next go live?
Guide Development, Build Strength
There are some key items and processes that will guide the development of a strong go-live support model.
Hire/train a go-live support resource coordinator
Develop tools for estimating support needs
Interview operations management, department managers, etc.
Keep a risk tracker
Utilize current employees
Depending on the size of the project, at least one support coordinator or manager is crucial to handle support efforts during a go-live. Prior to go-live, the coordinator is responsible for gathering information from sites, identifying requirements and a host of other deliverables. Many healthcare organizations require support during a go-live. Most vendors will have tools for estimating support needs. These tools are generic and usually will not account for the specific needs of the provider practice or hospital area. This is where dollars are often wasted. It is advantageous to know which areas need the most support. Often, if it is an Ambulatory implementation, the hospital provider may have already used the same system prior to this go-live. Although the functionality may be slightly different, the overall need for support may be less. Use a basic calculation to determine support needs across the board, then factor in the variations for a final number.
Analyze Risks and Potential Risks
Meeting with managers not only provides an avenue to gather information on support needs, but it helps to understand the dynamics of area. Often, these meetings result in discovering a missed workflow that would have impacted the go-live and damaged the support structure. During meetings and discussions there should be a gathering of risks and potential risks. These factors will generate discussions on the need for additional support in specific areas as a risk mitigation method. It will often determine which type of support will be needed in that area. Providing clinical support may not always be enough. The requirement may mean clinical support with provider Operating Room scheduling as an example.
Many organizations don't leverage their super users because of their daily work responsibilities. This is unfortunate and costly. A super user will benefit the organization in many ways if trained appropriately. During a go-live, the super user is the face of the organization as other support staff may be made up of contractors or consultants. After go-live they are the skilled users that support project sustaina
bility. An option to avoid the strain on staffing is to backfill the super user's role in the organization and allow the super user to function during go-live as a super user. Trainers are also valuable resources to use as support during go-live.
I recently worked with a healthcare organization to develop a support model for a "Big Bang" go-live. Although the organization had previously implemented the EHR in the hospital, the Ambulatory area was more of a challenge in relation to quantity, complexity, culture and many other dynamics within the organization. The tool that the vendor provided was not sufficient for the purpose. Our team developed a model that incorporated tools for scheduling of resources based on location, provider and user skill level, area risks, and more. The tool totaled the support resources needed for the entire project as well as the daily need for each area. This was not the typical support structure and it was challenging to develop. The time and effort to customize a support model can save money, anxiety, frustration, and improve provider and patient satisfaction.
Sustain the Change
There is a lot of time and energy put into designing and building technology. The organization's ability to sustain the change is the primary goal. Resources that support the final product should be skilled and appropriately placed to meet the needs of the assigned area. Too many resources are a waste and too few resources are a safety concern. Without structure to manage any number of resources, the result can be devastatingly costly, frustrating and unsafe. A customized go-live support model is a risk mitigation method and a sustainability strategy that is well worth the time and energy.