In today's ever-changing healthcare environment, system transitions are commonplace – this includes both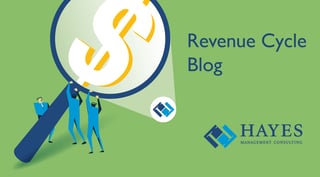 IT system transitions and claims management systems. For some organizations, minimizing hurdles and optimizing success is challenging to say the least. But it doesn't have to be a chaotic process. By having a thorough planning process, utilizing third party experts who have the ability to seamlessly join your organization, and ensuring your staff is engaged, organizations have the best chances at a successful system transition.
As with any major initiative, people make it happen. Such is the case when planning for a claims management replacement project. Engaging the appropriate staffing and resources for the transition is a key point in the planning phase. In a recent client project, I was tasked with evaluating a third party claims management product but had discovered that the central business office staff had unfortunately been left out of the planning and implementation process, thus resulting in the new system not producing the same results as the legacy system.
Using this as an example of how to avoid mistakes for your organization's future transition, here are some steps to ensure staff engagement and optimize the transition process:
Planning. When organizations are exploring the initial replacement process, is it critical to keep your staff updated and aware of the future changes because they are the folks that actually work with it. They are the experts on how to use the system and can provide invaluable insights as to what functions the new system needs to have. Communicating with the staff early on also avoids potential resistance to change because it will foster a feeling of inclusion and ownership of the transition process.


Training. As with any project, training is a critical step in implementing a new claims management system. It is typical for most vendors to offer training on their product and it gives the staff opportunities to ask any questions as well as ensure that current workflows are being taken into consideration. It would be unwise to assign an IT resource to conduct all of the training since they may lack the billing expertise and miss critical billing opportunities which could cause huge billing ramifications, such as claim denials and compliance issues.

If training is the main issue of a transition, contact the vendor and see if you can schedule additional training sessions. It is to their advantage to ensure that their product is being used in a way that is valuable to the organization.
Testing. Include staff in the testing of the new application. In my experience, testing end-to-end instead of in silos works better because there may be unique protocols that only certain individuals are aware of. For example, there may be high volume procedure codes that need to be tested. There may also be billing requirements for patient access that are payor-specific. Each department brings a certain expertise and they should always be part of the conversation. The payor-specific billing guidelines for general medicine, for example, may be completely different than the billing guidelines for home health care visits.
Feedback. Establishing an easily accessible and continual feedback channel can make the difference between a rocky implementation and a successful one. Staff need to be able to provide feedback to management and need to have a place to bring issues for resolution. One way to do this is to schedule weekly meetings with the team and the vendor to address any outstanding issues. Continual feedback is crucial to optimizing the new system. Not only does this improve productivity but it also allows the users an avenue to explore ways to make their workload more efficient.
Planning for a system transition is a complex undertaking. Using a third party consultant early in the process can help you navigate some of these expensive and time consuming issues. Whether you use internal or external resources or a combination of the two, ensuring your staff are engaged and have a voice in the transition is the most effective way to ensure a successful transition.
For more information on successful system transitions, feel free to download our roadmap, Avoiding 11 Pitfalls of System Conversions.