By Dr. T. Christopher Windham, MD, FACS, Chief of Oncology, Cone Health Cancer Care and Don Michaels, Ph. D, Hayes Management Consulting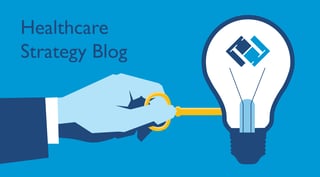 The move from fee-for-service to value-based care in the healthcare industry has been gaining momentum and its ultimate adoption is now a foregone conclusion. The question is no longer if the switch will be made, but when it will finally be a reality. The implementation of MACRA is a huge step down the value-based road and organizations are scrambling to meet the requirements of the new law.
Hospitals and physician practices are making major strategic and tactical changes to ensure they can survive in the new environment and increasingly that means determining physician compensation by means other than strict productivity. Healthcare IT vendors are trying to adapt their systems to meet the data collection and reporting needs of the new compensation plans. For both vendors and organizations, meeting these needs remains a challenge.
Traditionally, physicians have been paid based on volume – the more revenue they generated, the more they earned. For hospitals and practices to survive as healthcare moves from volume to value, physician compensation needs to follow suit. Straddling between traditional fee-for-service or productivity reimbursement and MACRA quality goals creates short-term issues that must be linked to more lasting, long-term solutions.
Physicians will be resistant to any compensation changes that may result in diminished income so getting physicians to move into a new compensation plan can be an uphill battle. Moving physicians to accept new comp plans aligned with the value-based model may be particularly challenging.
Studies show that physicians tend to be highly individualistic, well educated, intelligent, highly skeptical and generally reluctant to relinquish responsibility. This is compounded by a strong confirmation bias where they are strongly influenced by any negative experience. This will make implementing any changes difficult.
For decades, the greatest proportion of physician compensation has been based on volume. The key going forward is getting them to be open to other measures such as behavioral economics, value-based care and understanding that they are part of a larger organization and may need to sacrifice some short-term gains for long term goals.
Make sure the data is available
The challenge to developing a revised comp plan lies in coming up with a model that aligns with the new reality. The old compensation plan was easy to manage: the physician's salary was calculated as a percentage of revenue generated.
Coming up with metrics that will help drive behavior to meet value-based goals is simple. The difficulty is in being able to systematically collect and report the necessary data. Any new model that is created faces the same complications: what are you going to measure to calculate compensation, what data are you going to use, and how are you going to easily extract it. Before instituting any new compensation measures, make sure your IT systems can support them.
Optimize your system
Start with a system review to determine what capabilities exist for data extraction. If your systems are unable to provide the relevant metrics, you may have to look for optimization opportunities.
Today's modern EHR's have a vast number of features and functionalities that you may not even know exist. An expert might be able to come in and make some adjustments within the system to activate certain features that will allow you to access the data you need. Many times, these features were not turned on during the initial implementation because of time or resource constraints. In other cases, you may have to develop custom programs or develop workarounds that can extract the data from multiple systems.
This is a crucial piece to solving the physician compensation dilemma. Without being able to access the right data at the right time to support the metrics you need, you will be at a serious disadvantage.
Get physician input
Once you have analyzed and confirmed that the metrics you are considering are available and can be easily calculated and reported, you can move toward finalizing the metrics you will use. Before making any firm decisions on your new comp plan, you should engage with the physicians to discuss the metrics you are considering and the impact the changes will have. For the new model to work and gain acceptance, you can't decide on the metrics in a vacuum. Your best approach is to develop them in conjunction with the physicians as opposed to dictating them from on high.
You want the physicians to agree that the metrics you ultimately choose are ones for which they are directly responsible and accountable. You need to take the discussion from the philosophical level – everyone provides quality care – to the practical, objective level – what are the appropriate metrics to measure the true level of care they are providing?
Establish relevant metrics
Extracting the data is only the first step. You and the physicians need to agree that it is accurate, relevant and believable. For example, if physician compensation is based in part on patient satisfaction and the measure is calculated from surveys that include front desk and billing department interactions, you will have a disconnect with the physicians. They may not have any control over that aspect of the practice or hospital so will resist having their compensation based on the performance or behavior of those individuals.
Several organizations are in the process of implementing value-based compensation plans and have established individual physician metrics such as:
Percentage of prescriptions done electronically
Number and cause of denials
Lag time for entering charges into the system
RVU's compared to national norms for that specialty
Cost of common overhead resources used (nurses, scribes, medical assistants) as a percent of revenue generated
Percentage of referrals within a group practice
While these may be valuable suggestions, the key is determining – with physician feedback – the most appropriate measures for your organization.
Provide regular feedback
Once you have established the metrics you will be using, allow for a ramp up period before instituting the new model. Six months before go-live, begin to report out to the physicians what their compensation would be under the revised model with the new calculations. That way the physicians have time to adapt their behavior before their compensation is affected. If they must become more productive, be more accurate or timely in their documentation, or communicate better with patients, they have a period in which to adjust their actions.
Once the new plan is operational, you need to provide detailed information monthly so the physicians can monitor and adjust their behavior on an ongoing basis. In their role as care providers, physicians make decisions based on the quality of information that they get. They will likely use that same decision making process when it comes to their comp plan. If you want them to buy-in, you need to provide the right kind of information so they can understand what is happening and what they need to do to maximize their income.
Success is possible
There are examples of organizations who are being successful in moving physicians onto compensation plans that match the new value-based models. Advocate Health in Chicago Illinois has been aggressive in applying behavioral economics tools to get physicians on board to improve quality measures. They celebrate and publicly recognize those who outperformed their colleagues in the metrics focused on quality goals. They present checks directly to the physicians at a ceremony on tax day. Further, they report individual results so everyone is aware of each physician ranking.
Advocate Health took an early first step of tying 30 percent of the physician compensation to quality measure performance. This far outpaced the one percent national program level. Care outcomes have also improved as Truven has consistently ranked Advocate as a top five hospital system. Their success shows that it can be done. You can improve performance if you develop the appropriate value-based compensation plan in conjunction with your physicians.
For more information on how the shift to value-based care is affecting the healthcare industry, feel free to download our white paper, The Shift to Value-Based Care: 9 Steps to Readiness.