As organizations continue to struggle with reduced top and bottom lines, they are increasingly focused on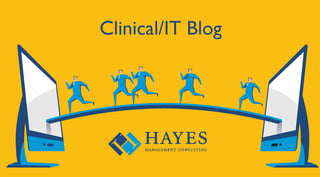 maintaining revenue integrity. That means optimizing processes and workflows in each of the three major revenue cycle streams – upstream (patient engagement), midstream (revenue recognition) and backstream (billing and collection). Fortunately, if you are an Epic user, you have tools in each of the three streams to help improve your revenue integrity accuracy, efficiency and productivity.
Upstream (Patient Engagement)
Meeting demands for better patient engagement not only improves satisfaction and increases patient retention, it can also ensure starting the revenue cycle process off on the right foot. Processes properly implemented at this early stage go a long way in improving billing and collection in subsequent revenue cycle streams.
MyChart and EpicCare
Epic provides a smooth start to the front-end process by combining the functionality of its MyChart patient portal and EpicCare EMR. With MyChart and EpicCare, patients can easily populate their information on their own in the less stressful privacy of their home prior to the visit. This will ensure that more accurate information is put into the system. MyChart enables patients to access their test results and visit summaries but it also provides a way for them to check their statements and set up payment plans when necessary.
Real-time eligibility
You can streamline the front-end process even more by using Epic's Real-time Eligibility (RTE) in conjunction with the Benefit Collection Workflow. These features help calculate the patient's self-pay portion at the time of the visit. With this information readily available, front-end staff can confidently request full patient liability payment rather than just the co-pay amount or, worse case, no payment at the time of service.
Even better from a patient point of view, implementing these Epic features enables the patient to know what these charges will be even before coming to the office, eliminating the "surprise factor" when your staff requests payment. Having this knowledge up front can greatly increase the chances of your getting paid.
Epic functionality can make the front-end process a much smoother experience for both the patient and your office staff. These valuable Epic features minimize your post-service billing and collection activities and reduce your overall A/R balances.
Midstream (Revenue Recognition)
Understandably, much of the focus for organizations has been on the front-end patient access process or back end billing and collection operations. Recently, however, there has been a new emphasis on the midstream, the process that begins when the provider signs the encounter and ends when the claim is accepted by the payer.
Accuracy is key in the midstream as even a one percent error rate can be worth millions of dollars to an organization depending on its size. There are several Epic features and functions that can ensure the accuracy you need to optimize your mid-cycle stream.
Retroadjudication
Retroadjudication is an important Epic feature that reprocesses outstanding charges whenever a patient's coverage is updated. This ensures that you will bill patients correctly if they change coverages while a bill is in process.
Setting up retroadjudication properly will help you avoid reprocessing charges that may have already been posted and are being sent back into the review process unnecessarily. Eliminating these false charges into the charge review workqueue will reduce your workload and allow coders to focus on actual charges with real issues.
You can fine tune the retroadjudication feature by setting up custom workqueue rules that address specific situations your organization may be facing. For example, you may want to rewrite your rules so that charges with zero-dollar value that are over a year old and have already been paid won't return to charge review when a change in registration is made. This will prevent charge review backlog, get charges to A/R faster and accelerate payment.
Another way to ensure the efficiency of your midstream is to ensure claim edit workqueue efficiency. It's important to prevent a situation where multiple teams are working on the same account, charge and claim. To avoid duplication of effort when dividing the workload, make sure that your billing team groups are approaching their workqueues appropriately.
You may need to set up workqueues to accommodate workflows specific to your organization. This will allow staff to work efficiently and enable your dashboards or reports to run on the workqueues accurately.
Avoid splitting claims
To ensure efficiency, guard against splitting claim lines. This can happen when you have multiple charge sources, have rules separating into different workqueues not being worked on a timely basis or have someone acting on a single line transaction. Setting up appropriate processes and workqueue rules will enable all lines to process together providing a clean bill and eliminating manual regrouping that can drain resources.
The midstream is taking on an increasingly important role when it comes to revenue cycle optimization. To streamline the process, minimize staff workload, improve claim and charge processing and ensure you are billing correctly and collecting your revenue in a timely basis, focus on integrating critical claim edit workqueues.
Backstream (Billing and Collection)
According to some reports, up to one out of every five healthcare billing claims are denied on initial submission.[1] Some of the more common reasons for claims denials include missing information, wrong patient identifier, incorrect coding and insufficient documentation.
Denied claims reconciliation often begins as a series of time-consuming, manual tasks that can tie up physicians, coders and billing personnel who must investigate and resolve the problems. While this process is going on, payments are delayed causing a major disruption of the revenue cycle. Luckily, Epic users have a key tool available to automate and streamline the claims processing workflow.
One of the biggest causes of payment delays is the complex process of reworking claims that have been rejected by your clearinghouse or the end payer. To resolve the issue, you can bring the claim back directly into Epic to rework and use the Claims Reconciliation Database (CRD).
Epic's Accelerated Claim Reconciliation Process (ACRP) keeps the claim in the visible revenue cycle process and enables real-time updates to flow automatically between you, the clearinghouse and the payer. Using CRD in an accelerated claims reconciliation process drives clearinghouse errors directly into Epic. Manually working the claim offline causes you to lose visibility, creates further delays, and risks creating duplicate work since your revenue cycle team will have to search for the claim to rework it.
With Epic's ACRP, you are notified of a denied claim within two or three days through your clearinghouse, instead of waiting for your EOB to arrive at the end of the month. That allows you to work your denials more quickly and get your payments faster.
Optimizing your revenue cycle and ensuring revenue integrity is critical to maintaining a healthy financial profile for your organization. Breaking the rev cycle into its three streams can be an effective way to attack the inefficiencies in each. Taking advantage of Epic's built in features and functionalities is one important way you can improve your revenue cycle operation, bill all appropriate charges and collect what you are owed.
For more information on how to use Epic to optimize your revenue cycle, download our roadmap, Leveraging Epic to Enhance Your Revnue Cycle: 3 Key Areas to Focus On.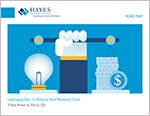 [1] 4 ways healthcare organizations can reduce claim denials, by Kelly Gooch, Becker's Hospital CFO, July 26, 2016