By Craig J. Nesta, JD, MBA, MS, FHFMA, FACHE, FACMPE

From 2008 to 2013, the number of hospitals with salaried physicians increased from 44 to 55 percent and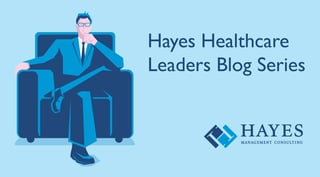 continues to increase. In that five-year period, there were 599 situations where a hospital transitioned from zero to some form of physician integration.[1] The shift from fee-for-service to new payment models and methodologies, increased overhead, revenue pressures for physician practices, massive industry consolidation and an effort to connect traditional care silos indicates this trend is likely to continue.
Although there has clearly been growth in physician acquisition and hospital employment, this article aims to be neutral and does not take an advocacy position for nor against physician acquisition. There are many physician groups that maintain a goal of and feel strongly about independence and are doing quite well while others are actively seeking a system/hospital suiter. For physician groups and hospitals seeking alignment via employment, there has been much discussion on the most effective ways to integrate new physicians into the organization.
Below are seven lessons learned that may be mutually beneficial for hospitals and physician groups to contemplate for a successful integration.
Develop a comprehensive project plan
Effective planning is important in any project but is especially critical in an undertaking as complex as a provider integration. Clearly articulate the detailed steps of the integration project including assigning operational teams, tasks and deadlines.
It's crucial that you prepare as far in advance as possible for integrating the acquisition. Upon agreement, you will generally need a minimum of three months and ideally you would have at least six months' lead time. You will need to conduct the provider credentialing and enrollment process and associated activities to ensure timely completion prior to the anticipated physicians' start date.
If possible, guard against accelerating the process because of a sense of urgency imposed from internal or external sources. You can do this with thorough planning and understanding of the steps necessary to transition the physician group. Budget additional time for unanticipated delays since the process nearly always takes longer than projected.
Create an open engagement environment
Change is difficult for most people and your providers will be no different. Fostering a spirit of active and open engagement will help mitigate anxiety and resistance. Cultivate an atmosphere of give and take with the providers as they acclimate to their new environment. They may no longer be physician/owners but including them in the governance and decision making helps providers feel more vested in the organization. Many strategic decisions will need to be made when it comes to network development, satellite opportunities and committee involvement so including the providers will provide them with a true sense of trust and belonging.
One large, integrated health system addressed this issue by establishing a Physician Leadership Cabinet, an advisory group of physician leaders who meet regularly with hospital administrators on a variety of issues. Although they had no official power, nearly all the recommendations of the Cabinet were adopted. The initiative was instrumental in building an atmosphere of teamwork, accountability and responsibility.
Design an equitable compensation plan
Likely one of the most challenging issues you will face involves compensation. Avoid a straight salary-only model for the incoming providers since this may not drive the attitude and behavior that will foster a mutually beneficial long-term relationship. A recommended approach is to balance a salary with incentives that give providers the opportunity to earn bonuses that will increase their base compensation.
Variable compensation can be based on productivity, patient satisfaction, quality, community involvement, mentoring and committee membership. A breakdown to consider may be 80 percent salary, 15 percent variable and five percent corporate citizenship.
To ensure your compensation plan is competitive in the marketplace and meets fair market value evaluations, spend the time to research industry-accepted salary survey information. Organizations like Sullivan Cotter, Medical Group Management Association (MGMA) and the Association of Academic Medical Association (AAMC) provide in-depth salary data you can use to craft your compensation plan appropriately. The plan you ultimately develop must fit in with the cultural and financial structure of your organization.
Promote transparent communication
An integration can be a time of anxiety for the physician group so it's important to allay as much unease as possible with open and honest dialogue. It begins during the "courting" process when you should be looking to earn trust by being as forthright as possible. The key is to sustain this spirit of open communication into the actual integration period and beyond.
In too many cases there is a great deal of engagement up until the acquisition which then fades once the contract is signed. Uncover the physicians' priorities early on and build those into the relationship as you move forward. Ongoing open discussion of issues can help you avoid the "we and they" trap once the onboarding is complete.
Some of the ways to continue effective communication post go-live is through visible dash boarding that allows everyone to know how they are doing on a regular basis. Providing a "scoreboard" where everyone can see their performance in relation to Key Performance Indicators (KPI's), and other measures is an effective method to keep the lines of communication open.
Establish clear expectations
Despite the most diligent efforts to uncover and discuss every issue prior to integration go-live, there are always many questions that remain unanswered. For example, physicians whose practices are being integrated into a hospital will want to know if they can keep their current employees. There may be an assumption that this would be the case, but if the acquiring hospital is a union environment, there may be challenges to achieve this expectation.
Another key example is reviewing expectations surrounding technology and potential changes to workflow by both the providers and the staff. Technology discussions and alignment on key systems including EMR's and practice management/billing systems is a critical deliberation as well.
Avoiding these "surprise" moments requires working together throughout the process to develop and document clear expectations for both sides. Requirements for staffing, documentation, billing, coding, patient protocols, scheduling, compliance and many other routine, but critical aspects of day to day operations must be clearly articulated.
Work to understand and resolve cultural differences that may exist between your organization and the group you are acquiring. If there are significant differences, you may face obstacles down the road achieving the goals you set for undertaking the acquisition.
Also, make it a point to discuss not only your expectations of the group, but what the physicians may expect from you. The more of those issues that are identified and resolved early, the smoother the integration will ultimately be.
Share regular feedback
The best way to ensure open lines of communication and clear communication is to provide regular, systematic feedback. Setting up weekly, monthly or quarterly schedules for reporting key metrics is extremely important. This can be accomplished with dashboards, online reports or departmental meetings. Also make sure that your feedback is a two-way conversation, not a one-way monologue.
Consistent and real time (when possible) feedback can be most effective. For example, you can set up a schedule where your revenue cycle liaison meets with each physician quarterly to provide updates, answer questions and review opportunities for improvement. It's also helpful to set up bi-annual or annual meetings with the entire team. This provides an opportunity to share high level performance data.
Tracking measureable and actionable data as things are happening allows for the identification of trends and opportunity for adjustments as quickly as possible.
Provide comprehensive support
Physicians who are part of a private practice get used to the fact that there is usually someone in the office that "just gets things done" - quickly and as requested. But when they shift to a matrix environment of a hospital, there are different ways to get the support they need.
It's crucial to supply the tools and resources these new physicians need to properly care for their patients. They may be frustrated at times for not being able to get things done as quickly as they did as an independent practice. Since the difference is often more about the process than the level of support, it is necessary to demonstrate through action that there is support to address their concerns. Consequently, it is important to educate and review with the physicians on how to get the support they need because it is very different than the way they operated before the integration.
Support becomes a critical factor when it comes to practice management. Practice management is often looked at as simply a revenue cycle issue but it is ensuring you have the appropriate structure that works both for the hospital and for your acquiring physician group. Attempting to simply layer hospital structure over the physician group can prove to be problematic and impact the performance of the acquisition.
The common threads that carry through all these lessons is openness, collaboration and ongoing communication. Leveraging these principles to underpin your integration effort is the best way to ensure your initiative will be successful.
For more information about the effects of healthcare changes, download our infographic, The Ripple Effect of Clinical Optimization.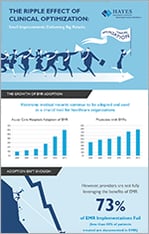 About the Author
Craig Nesta is a physician practice executive with over 25 years of experience in healthcare, financial management and interim management/consulting. He has developed and managed the implementation of strategic, financial and operational solutions for a broad range of complex for-profit and not-for-profit healthcare entities and physician groups around integration and in an array of diverse performance management improvement objectives.
[1] More physicians contracting with hospitals, but physician integration is complex, study says, by Jeff Lagasse, Healthcare Finance, February 1, 2017