By Dr. John D. Halamka, MD, MS, CIO of Beth Israel Deaconess Medical Center
The Health Information Technology for Economic and Clinical Health (HITECH) Act of 2009 has been blamed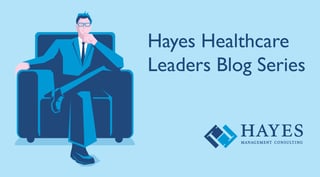 for many things, including the diminished joy of clinical practice.
While HITECH certainly has its flaws, it's hard to deny the positive impact. In 2008 before the act was passed, less than 10 percent of non-Federal acute care hospitals were using a basic EHR. In 2015, 96 percent of those same organizations had implemented a certified EHR system. No other sector of the U. S. economy has experienced such accelerated technology adoption.
However, HITECH is just one component of the legislation, regulations and demands that have increased practice burden without simplifying processes through automation.
What can we do to transform the EHR from a burdensome requirement into an essential tool that improves the quality of practice life? Ideally the EHR of the near future will integrate patient data from multiple sources - providers, payers, patients, employers and devices then turn that data into wisdom, providing the clinician with actionable advice that will improve quality and reduce total medical expense. To realize that goal there is foundational infrastructure to be built. Instead of wringing our hands and blaming "information blocking", we should focus on a short term work plan with the following.
Develop a nationwide patient matching strategy - note that I did not say national patient identifier. Although a nationwide patient matching strategy might take into account a new kind of identifier, it could also be based on biometrics, a device you carry (like your phone) or a voluntary service for healthcare coordination analogous to TSA Pre-check. Private sector companies such as Commonwell, non-profit foundations such as Pew, and even government agencies such as the GAO are beginning to study the options.
Develop a national provider directory of electronic addresses - Meaningful Use required providers to send transition of care summaries but didn't provide a directory of physician addresses. Imagine being forced to email without an address book. Given that CMS has a list of every provider in the country, they could host such a directory. Private sector companies such as Direct Trust are also working on such directories.
Develop a nationwide framework for consent policy - note that I did not say a single national privacy policy. I know that 50 states implies 50 privacy policies since state laws override HIPAA. However, I believe there are a finite number of consent models (opt in, opt out) and if we had a nationwide framework that enabled state-level consents to respect patient privacy preferences across state boards, information would flow more readily.
Develop a nationwide framework for data governance/participation agreements - note that I did not say a single national data governance organization. Deciding who can access what data for what purpose requires a set of guiding principles. Community standards vary regionally and I think it is unlikely that single agency can decide. However, there can be guiding principles and sample agreements that will likely simplify data use among diverse trading partners. Private sector organizations such as Carequality are working on these issues.
Encourage the development of application program interfaces which enable innovation applications for providers and patients - standards are important but different use cases necessitate different architectures. The approaches of the past - HL7 v.2, CCDA, and X12 are helpful but are not the right approaches to support an ecosystem of mobile apps reading and writing data from EHRs. The Fast Healthcare Interoperability Resources (FHIR) effort and the Argonaut Project implementation guides are likely to spawn an industry of new third party modules that add on to the EHR.
These policy and technology enablers are necessary but not sufficient. Experience has taught us that to ensure effective data flow, we need an alignment of incentives to use that data.
The transition to value-based care (VBC) is one example of that alignment. Organizations now understand that the realities of integrated care and population health management require data sharing. VBC is generating the demand that legislation and regulations alone could not. Sharing data for referrals, transitions and unscheduled emergency visits is essential if we are to meet the demands of better care outcomes at reduced costs.
There's one other stakeholder worth considering - the innovative companies that will create the applications that bring usability, efficiency, and a better quality of practice life to healthcare. Every day I mentor companies large and small which are developing such products and services. Some enhance team communication, turning EHRs into something more like Facebook. Some offer unique decision support tools that suggest care plans inspired by precision medicine concepts based on patient history and genomes. Some provide unique data visualizations, incorporating machine learning to interpret patient care by analyzing the care of similar patients.
If we are to restore the joy of medical practice we need to provide the tools that are viewed as indispensable digital assistants. Imagine the day when every clinician thinks of digital tools as the medical equivalent of a seat belt - who could drive without them!
For more information on clinical practice and EHR, download our infographic The Ripple Effect of Clinical Optimization.