If you are like many healthcare organizations, you may find yourself several years post g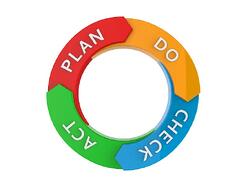 o live and yet you still don't have a plan to handle your legacy system data. Sound familiar? When a new system is introduced like an electronic medical record (EMR) or practice management system, complete with new bells and whistles, it's common for the legacy system to lose focus. And yet the costs of running an out of date system for longer than necessary can be significant and painful.
There are a few steps you can take now to plan for system retirement:
Effective project planning. Determine how long the legacy system will be maintained before deciding to purchase a new system. Include the legacy system maintenance costs in the project planning. It is difficult to imagine anything as mundane as legacy system retirement before you have even chosen a new system. However, when the new vendor does not convert A/R to their system, the cost of maintaining your legacy system is part and parcel with the cost of installing the new system. Therefore, that cost should be included in your project planning and cost should be minimized as much as possible.


Calculate ROI. Maintain your system for no longer than is necessary to collect enough A/R to cause a positive return on investment (ROI) on maintenance of the legacy system. The determination of how long to maintain your legacy system post go-live should be determined by how long you are making a positive ROI from the receivables in the system. This can be calculated from the average filing limits for claims, payer mix and your internal collection rates. Some systems may hit a negative ROI as soon as six months after go-live. Others may take 18 months to two years.


Perform vendor selection and retirement planning as part of the installation project. Avoiding a system with negative ROI requires early planning. Vendor selection should be completed well ahead of time with project timelines set as part of the original installation project.


Outsource planning and agreements Include timely system retirement in your contractual service level agreements if you hire backfill consultants. When consultants are hired, this early planning will allow you to set an appropriate length on the contract and set expectations for assistance with system retirement. This will reduce the long-term burden on internal staff for both maintenance and the retirement of the legacy system.
Like your own retirement plan, system retirement is best thought of and planned early. System installations are busy, overwhelming and often messy times. By planning early you can avoid high costs of a long term and more difficult retirement.