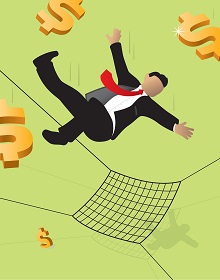 So, it looks like ICD-10 is finally going to happen. The U.S. Dept. of Health and Human Services (HHS) has finalized the previously tentative October 1, 2015 go-live date for ICD-10. Are you ready? Have you done your due diligence and remediated your systems and performed testing? Ideally, you have tested with some of your major payers. If not, here's a quick punch list to help with your testing. For ease of use, I've grouped the list into an internal versus external focus.
Internal Punch List
1) Remediate all of your upstream systems to handle both ICD-9 and ICD-10 codes as well as determine which set to use based on the date of service and the cutover date of October first.
2) Ensure your billing system (and other down-stream systems) have the ability to capture and store the original diagnosis code(s) in case it hits edits and need manual intervention to convert the diagnosis code(s) (i.e. forward or backward map)
3) If you have paper encounter forms, update your encounter forms with ICD-10 codes and ensure the workflows are not negatively impacted (e.g. a one page encounter form with ICD-9 codes becomes a 3 page encounter form)
4) As you analyze forward mapping results, review any impact to your DRGs
5) Configure your system to utilize and leverage as many return EDI transactions as possible (e.g. 999, 277, and 835s).
Take this opportunity to plan ahead and build in safety nets for yourself so you can minimize risk to reimbursement and ultimately your revenue cycle as a whole. You can take the risk out of implementation and embrace it with full confidence by utilizing your Electronic Remittance Advice (aka 835) files. The 835 file is rich with information.
Leverage your 835 files to help build a safety net by capturing data sent directly from payors to analyze reimbursements and denials once you transition to ICD-10. Converting the 835 data into meaningful information will help you to determine which areas you need to focus on post-ICD-10. It will help remediate any reimbursement and/or denial issues and make you feel like you've unlocked the secret to obtaining meaningful information you can utilize at any point thereafter.
External Punch List
1) Reach out to your payers and find out which ones are willing and able to perform end-to-end (E2E) testing. Ideally, the payer will accept your test claims (837I/P), produce acknowledgements (999), send claim statuses (277), and ultimately produce electronic remittance advices (835).
2) Find out which parameters and limitations your payers have with testing. For example:
Date to use for ICD-10 cutover
Test patients

If they are using fictitious members - is there a pool of test members to use
If they using real members – are there limitations (e.g. only HMO members, only active members between specific start and end dates, etc.)

Deadline for submitting test claims
Volume limitations on test claims
What is the process for transmitting responses (e.g. 999, 277, 835s)
Other specifications
3) Make sure your clearinghouse is part of the testing since you want to mimic your true production process as closely as possible. Find out:
Do they have a test environment you can user for testing?
What is their turnaround time for creating/submitting test claims?
4) Analyze a specific period of claim (e.g. 1 year) and find the top ten to twenty ICD-9 codes.
5) Pull/create claims that consist of your top 10-20 ICD-9 codes. Make sure you have a good tracking process of what claims you sent, why you sent the claim, the expected and actual results.
6) Have your coding team (hopefully with the help of your billing/scrubber system) cross-walk the ICD-9 codes into ICD-10 codes.
7) Work with your clearinghouse to submit test claims.
8) Analyze responses:
999: pay close attention to the reference IK501, it contains the status of the transaction set. Below are the possible responses:
| | |
| --- | --- |
| Code | Definition |
| A | Accepted |
| E | Accepted But Errors Were Noted (The transaction set indicated in this AK2 loop contained errors, but was forwarded for further processing.) |
| M | Rejected, Message Authentication Code (MAC) Failed |
| R | Rejected (The transaction set indicated in this AK2 loop contained errors, and was NOT forwarded for further processing. It will need to be corrected and resubmitted.) |
| W | Rejected, Assurance Failed Validity Tests |
| X | Rejected, Content After Decryption Could Not Be Analyzed |
277: pay close attention to Claim Status Category Codes and the Claim Status Codes (not to be confused with the Claim Status Codes located in the 835 file). There are 6 main categories of Claim Status Category Codes (see below) and more than 750 Claim Status Codes, which provide more detail to support the Claim Status Category Code:



Acknowledgements
Pending
Finalized
Requests for additional information
General
Error
Searched



835: pay close to attention to the

Claim Adjustment Reason Codes (CARCs) and required Remittance Advice Reason Codes (RARCs) to help understand reimbursement and/or denials. As the industry transitions to ICD-10, it will be even more critical to capture, analyze, and interpret these codes since there will most likely be an increase in denials and disruptions to cash flow. You should also look for any DRG shifts.
If your organization has not yet implemented it, the 835 file is even more critical than ever before. Not only does it help automate your payment posting, but it will also reduce errors and provide data to help with denial management. This is in turn will enable an analysis of how ICD-10 impacts your reimbursements and denials, so the more you plan ahead, the more benefits you will reap later. Test, test, test….and set up your 835 safety net.