Ten of the most frustrating words for an end-user have got to be, "Please submit a ticket and we will complete your request." Not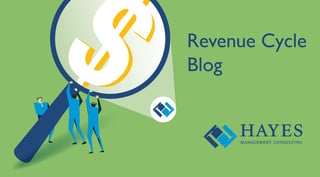 the words end-users want to hear when trying to resolve an issue or make a dictionary addition. The natural and most common response of course is, "Why do I have to complete a ticket for every request, even simple ones?" Great question.
Both analysts and end-users express weariness on what appears to be needless steps in order to resolve an issue or a request. So how to you create a tool that can be provided to management, analysts, and end-users to end this frustration? In a word, or actually three, a ticket tracking system. There are two ways to go with ticket tracking tools, you can purchase one or you can develop your own in house using SharePoint or another database system.
There are three major benefits to a ticket tracking system for your organization – tracking, reporting and communicating.
Benefit one: Tracking
Tracking tickets allows both management and analysts to view the status of any request as well as what the best option is to resolve it. By bucketing the issue by category, you can allocate resources properly as well as review them with department leaders. Categories also allow your IT department to easily sort the outstanding tickets for ownership and status. Typical categories tracked include:
Request Submitted
Assigned to Analyst(s)
With Outside Vendor
Pending Management Approval
Ready for Testing
Approved by Requester
Closed
A tracking system should also have the ability to document work that is completed. These notes are valuable for the analyst, requestor, other Help Desk staff, and management to check the progress of the request. Notes can also be utilized when reviewing trends, status and progress of specific issues and requests.
Benefit two: Reporting
When departments undergo evaluation, a key aspect evaluated is the documentation of work performed. A solid tracking system can provide the necessary detail of volume, resource commitment, and types of analyst requests. These types of numbers provide management objective data to evaluate staff members and to assess the department as a whole.
As you evaluate volume tickets, there are a few questions worthwhile to ask. How many tickets are received daily? How many tickets are resolved daily? What day of the week has the highest amount of requests? Number of requests per department? Number of outstanding requests?
In terms of resource commitment there are other reports you can generate including the number of tickets processed by each analyst, the lag time from request to resolution and the number of requests by category. By using a tracking system, you can easily generate the data required to optimize your resources and improve the bottom line.
Staffing issues are another crucial type of reporting. Analyzing issues like ticket volume, information submitted in timely matter and how are issues communicated can help you determine staffing needs and whether you need to reallocate resources.
Benefit three: Communicating
The process of utilizing the ticket tracking system allows you to monitor and communicate outstanding issues. By viewing the issues and statuses, you can then assign the tickets to the appropriate team member.
The tracking system also allows the documentation of the communication between the requestor and the support team. This documentation can then be used to analyze trends in issues, problems, and requests. This appropriate documentation improves communication throughout the organization and can prevent needless finger pointing as to why the issue has not been resolved. The system also allows for a repository where complete information is provided for each request.
Optimizing and streamlining
Budgets are tight, resources are limited, and the pressure to increase productivity can certainly strain a support team. Not using a tracking system or utilizing an inferior one, can result in additional steps to resolution, tense communication between requestors and analysts, and a less than optimized system. As they say, the devil is in the details and a solid tracking system can help you wrestle those numerous details into a system that works for everyone.
For more information on optimizing your system, feel free to download our road map, Maintaining the Health of Your IT System: 6 Proven Steps.