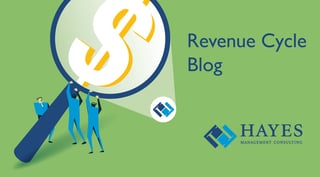 If you're like most organizations, you're probably neck deep in this year's projects already and are so busy that's it tough to achieve your goals in a day, a week, or even in a month. On one hand, time is of the essence, deadlines must be met, and you want to do an outstanding job, but you just can't do everything yourself and may need help in driving your goals to a successful outcome. While there is stress, there are some days when everything is going smoothly, you are on top of your game, and knocking things off your to-do list. On the other hand, it's inevitable to have days that seem like nothing gets done and the number of tasks continues to grow. So how do you convert the noise into success?
Obtaining perspective from others can be valuable. Another method is to utilize divide and conquer methods to complete projects. You could also successfully orchestrate and conduct a project with more input from team members with efficient and effective results. Communication is key. Achieve your goals by utilizing thorough and succinct communication and allow others to be successful along with you. By organizing your resources to best suit their skill sets, it's much like a noisy orchestra becoming a successful symphony.
Your team (the orchestra)– Bring all your principal musicians and instruments together to understand their strengths and conduct a blend of talents to achieve your goals for a successful project. Perhaps you have been assigned to solve problems related to transaction failures in a billing system. You will need to select your "key musicians" such as functional users, systems analysts, subject-matter experts, and information technology specialists who bring the right skills to solve the problem and implement the solution.
Project manager (the conductors) - This role acts as the primary leader in managing the team. They empower others to own their specific pieces of the project. The primary leader divides all tasks into subgroups, identifies key people to lead each team, monitors the progress of the project, and delivers a completed project timely. The project manager may use the following tools to monitor progress of all tasks of the project, assigns tasks, and set timelines for project tasks to be completed.

Project plan software
Visual aids: GANT Charts, PowerPoints
Readiness Excel spreadsheets
Project lead (Concertmaster)- This principal leader selects the instrumental group of people within the subgroup for the project. While the project leader would be your subject-matter expert (SME) or IT lead that coordinates all tasks, they work closely with the conductor or project manager and monitor the progress of the project at all times. Each subgroup project lead acts as a SME in a variety of ways including:

Leads, teaches, and confers with the team to complete all project tasks for the subgroup
Brings all talents (other SMEs) together and identifies strengths within the group
Conquers tasks with a team of experts to accomplish goals
Reports issues or project slowdowns for the team
Establishes workarounds or escalates issues to ensure the project can be completed in a timely manner
Skill sets (instruments) – Team members come with their own skill sets, which can be used just like musicians use their instruments: they hone their skills and utilize them in the best way to complete the projects and achieve the overall goals. The team's skill sets excel when focusing on specific tasks within the subgroup and project. Everyone needs to communicate with each other for all issues and tasks to be completed.

Concertmaster (principal or project lead) brings the expertise to the team
The orchestra (team members) and their instruments (skill sets) assist the project lead with their strengths and talents and use system build tools to complete the tasks within the subgroups
Successful project (the symphony) - The conductor brings together the repertoire or project to be tested before the symphony can play the music or goals can be executed or achieved. Once this is completed the music is played or the project is executed.
When all members of a project are working harmoniously, the results are impressive. The staff feels successful, and the team members are acknowledged for their hard work. The conductor is appreciated for achieving the goal in a timely manner and the orchestra has delivered a wonderful result that people will learn from and may replicate and roll out to other areas in need.
For more opportunities on how to improve your revenue cycle, please download our white paper: Improving Your Bottom Line: 5 Revenue Cycle Opportunities That Can't Be Ignored