As of 2015, one out of every five providers was looking at replacing its EHR system.[1] That is less than prior years when there was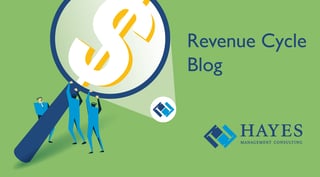 widespread dissatisfaction with healthcare IT systems but dissatisfaction isn't the only reason organizations transition to a different IT system. Growth and the need for a more comprehensive solution is another reason, but even more common is a forced change because of an acquisition or merger.
Consolidation in the healthcare industry continues at a rapid rate, and one of the most difficult tasks with every merger is reconciling the IT infrastructure. In most cases that means the acquired group will be transitioning to the IT system of the acquiring organization. Chances are you will face an IT transition as some point in the future so you need to be prepared.
Going through the transition of a Practice Management (PM) or clinical (EHR/EMR) IT system can be a challenging and difficult experience. The best way to avoid the many pitfalls is to develop a detailed plan before the project even begins.
At the top of your list should be the two most critical elements of the planning process: establishing your governance structure and outlining your strategy.
Governance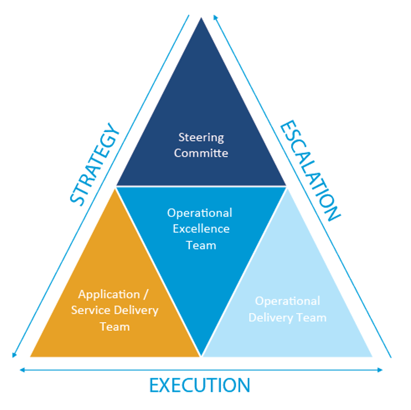 Set up your Steering Committee
The first step in establishing your governance model is to set up your steering committee. The group should be headed by C-level leaders who understand the reasons for the change and buy into the transition. This group is instrumental in communicating the importance of the project throughout the organization including physicians, other clinical staff, and employees at all levels.
The steering committee will develop the charter for the project and establish the goals and success metrics for the overall initiative. For the project to succeed, the steering committee must lead the way and demonstrate commitment to the entire organization.
Establish your Operational Committees
Once the steering committee has established the high-level goals, project governance moves to the next level to break down the performance tasks for the various departments in the organization. These groups will make the tactical, "on the ground" decisions such as which features to activate as the transition proceeds. They will be guided by the steering committee for final decision making and to keep the project on track.
Drive change management
Getting everyone to buy into significant change is always difficult. To get people on board, you must implement a change management program that identifies and addresses the resistance that will inevitably occur.
Key tasks to ensure an effective change management program include:
Manage stakeholders – Identify your key players and engage them to help lead the project
Outline goals and objectives – Quantify specific goals and make them actionable
Define roles and expectations – People make change happen, so all those involved should clearly understand their responsibilities
Overcome resistance – Uncover the reasons for resistance and work with objectors to resolve them
Strategy
The transition strategy should align with the mission and vision of the organization. Incorporate future plans such as adding new services, incorporating community physicians, or constructing new buildings. Technology is only a part of a bigger picture so keep these issues in mind during strategy development. Your strategy should address what you need to remedy today to take care of the problems of yesterday while you build the foundation for tomorrow.
Develop your budget
A primary concern for most executives and managers is the cost of the transition. Develop a budget that clearly outlines the full scope of the project. When creating a budget, many organizations focus only on the cost of the software solution itself. However, software-related expenses account for only a small portion of the overall costs of a transition – typically around 12 percent.
Nearly half of the implementation expense involves the cost of resources - both internal and external. A crucial component of strategy development is determining what resources are required and how you are going to provide them. Often internal resources – already constrained with day-to-day tasks - won't be able to get the job done and you will need to obtain outside help.
When partnering with a third party, it's best to get them involved as early as possible to help guide you through the project from the outset and avoid expensive and time consuming problems. Your partner can also be instrumental in helping to select your system vendor by facilitating the analysis, providing valuable feedback and developing a short list to aid in making the final decision.
Other huge chunks of the projected transition costs involve vendor implementation and training, revenue protection and contingency funding.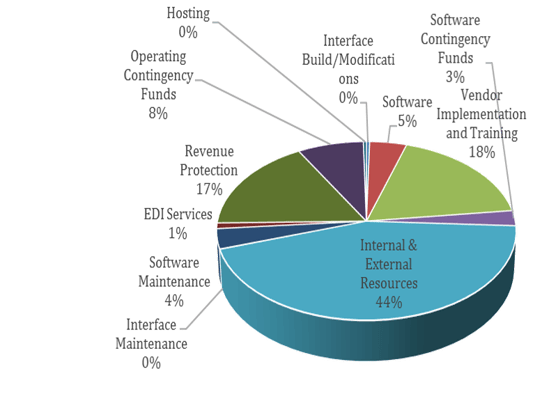 A third party partner can also help you develop your budget through the use of a budgeting tool that can identify and estimate relevant capital and operating costs involved in the new system implementation. Such a tool incorporates expenses for all aspects of the project and helps you simplify the budgeting process.
Set your objectives
Develop precise, quantifiable objectives that match the overarching project goals and incorporate them into a detailed timeline. These objectives will then drive your requirements planning when it comes to clinical flow, future growth and ways to support emerging programs like value-based reimbursement and population health management.
Plan for system decommissioning
Winding down your legacy systems presents a series of issues that must be managed appropriately. Crucial clinical and financial data must be handled carefully during the transition to ensure compliance, revenue cycle integrity, and uninterrupted cash flow. The best way to ensure a smooth transition is to wind down your old A/R before bringing up your new system. This avoids the problem of having to manage two buckets of receivables.
Protecting sensitive patient data is also critical. This means having a clear understanding of federal and state guidelines for retention of clinical medical records.
Finally, you must manage transitioning data to the new system and archiving data from the legacy system that won't be transferred. Many organizations leave software running in their data center because of access concerns going forward. Moving these records into a data warehouse may be a better solution. The data will still be available for reporting and for any access that may be required.
There are many moving parts involved with an IT system transition. The most effective way to manage them properly is to devote the time to set up the proper governance plan and develop a comprehensive strategy that meets your goals. Setting this foundation early in the process is the best way to ensure a successful system transition project.
For more information on developing a plan for a smooth IT transition, download our roadmap, How to Make Your Next IT Transition Successful: 6 Steps to Developing a Governance Plan and Strategy.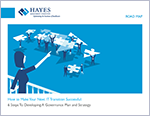 [1] Why a Thin Line Separates EHR Optimization, EHR Replacement, EHR Intelligence Newsletter