Are you drowning in claim denials and rejections? Are your denial rates high? It is inevitable for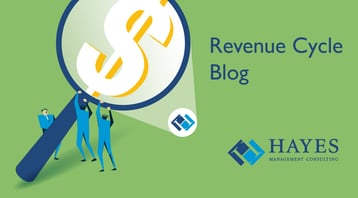 healthcare organizations to experience denials in today's complex billing arena. Industry standards for denial rates are between 5-10 percent. If your denial rate is above 10 percent, then "Houston you have a problem!" It is time to build a strategy to reduce your denial rate.
Claims denial avoidance processes should be proactive but in most healthcare organizations, they are more reactive. It is important to be proactive from a revenue integrity perspective at the front-end, and accurately collect and report patient and insurance information before or at the point-of-service. There are ways to be proactive from the billing side as well.
As you develop your action plan, it's important to define your terms. You and your staff need to understand the difference between a claim rejection and a claim denial.
Claim rejections versus claim denials
Claim rejections are claims that do not meet specific data requirements or basic formatting and are rejected by insurances. Insurance companies never process rejected claims because they never actually receive these claims nor do these claims enter into their computer systems.
The rejected status of a claim has failed one of the following:
Billing validations
Clearinghouse validations
Payor validations - claim reviewed as not received and processed. (Examples: Subscriber not on file, Subscriber ID missing, provider ID Invalid)
An example of a rejected claim error could be as simple as a transposition of a digit from the patient's identification number.
Claim rejections errors are easily corrected and can be quickly resubmitted to the insurance companies.
Claims received and processed by a payor but denied based on a negative determination are considered claim denials. Claims cannot simply be resubmitted. You must first determine the reason the claim was denied. Payors provide denial reasons when processing claim denials. Providers complete a written appeal or reconsideration request and return it to the payor to gain claim reimbursement. Resubmitting claims without an appeal or reconsideration request will be returned as a duplicate.
Many payors have a formal appeals process for claim denials and healthcare organizations can provide proper information or work with payors for claims reimbursement. Providers can make their argument as to why claims should not be denied. The claim appeals process can actually cost providers rather than be an opportunity to recoup lost revenue since the process is time-consuming and often requires additional resources to investigate and re-work claim appeals.
There are many payor denial reasons. "Missing Information" is a common denial reason. For example, a missing modifier, incorrect plan code or even as simple as one demographic field left blank.
Other top payor denial reasons include:
Duplicate claim for service - claims submitted more than once for same service, date, provider, beneficiary
Service is already adjudicated - benefits for a service are included within another service or procedure (bundled services)
Services not covered by payor - an eligibility issue that requires follow-up
Limit for filing has expired - claim filed beyond payor required time period
Minimizing claims rejections and denials should be a high priority for your organization. Here are eight tips that will help you achieve that goal.
Set standards
Hold front-end staff accountable for front-end denials but allow them to work with claims denial avoidance or medical billing teams to understand patient demographic errors and services not covered by the patient's plan. Hire competent front-end staff even if you need to increase base salaries. A proficient staff is required to ensure demographics and eligibility information is captured accurately before a patient's visit.
Implement a no-tolerance policy for late claim submission and work to resolve rejections and denials in a timely basis. Set targets with staff for immediate action on denials such as 48-hour turnaround on denials appealed or reconsideration requests.
Get feedback
Visit with revenue staff to understand their struggles with denials and get their opinions on root causes. Their input is valuable and changes they make will typically be effective when they have input into the solution. Take action immediately to resolve and communicate resolutions.
Refine reporting
Review your key reporting indicators to uncover trends. Set-up denial reporting categories such as Registration & Eligibility, Coding, Credentialing, and Authorization and add them to your monthly KPI reporting. This will assist you in identifying where you should focus and prioritize your corrective action efforts.
Audit aggressively
Conduct monthly staff audits for accuracy with front-end and billing teams. Eliminate repeated occurrences with claim errors for all avenues of the revenue cycle or the life of a charge. Findings from staff audits can identify errors such as staff not applying a modifier appropriately to a service, not obtaining a required authorization or not entering it correctly or continuing to resubmit claims with denials that have not been resolved. Conduct chart audits routinely for quality standards for data and documentation. Reporting on monthly audits results is a proactive strategy for helping to ensure cleaner claims and reducing payor denials.
Leverage technology
Consider acquiring up-to-date software or engaging a third-party vendor to help with denial avoidance. Auditing software enables you to automate your system by flagging potential denial causing errors before payors receive and review your claims. Using technology can free up your auditing resources to focus on helping to submit cleaner claims to avoid the resource intensive appeals process.
Analyze data
Having a state of the art analyzer solution will allow you to drill down into system options such as workqueues or workfiles to get details for actual denial reasons to determine root cause. It will help you understand denial reasons and top denials by using your claims and billing data to get you to the root cause of claim errors and communicate claim resolution with all staff.
Set-up dashboards for all management and hold them accountable for denial avoidance. Set monthly targets to reduce claim errors. You should also review clearinghouse options for high claim rejections and quick fixes for immediate payment.
Train and educate
One of the most important aspects of your improvement program is to apply lessons learned. This is best achieved by establishing a robust training program.
Place or promote super users within departments to help support new and existing staff with demographics and insurance questions. Super users should be individuals that have strong skills with departmental workflows, system knowledge, have a good rapport with staff, be very knowledgeable with demographics and insurance issues and have wide revenue cycle knowledge. Along with performing their job responsibilities, super users assist management with the daily staff questions and can help manage the denials process.
Once claim denial and rejections are resolved, update and communicate new workflows, policies and procedures and processes to all staff to eliminate reoccurrences. Educate new and existing staff on resolving claim issues, conduct audits, and perform annual competency evaluations to enhance knowledge for resolving denials and rejections.
Communicate payor updates to all staff through meetings, webinars, insurance liaisons, newsletters, and organizational notices.
Be proactive
Work with insurance companies to discuss, revise, or eliminate contract requirements that can lead to denials and appeals.
Devoting resources to minimize claims and rejections is a worthwhile investment, but many organizations can't free up staff to manage it. In those cases, you might consider partnering with a third-party denial avoidance vendor that can help you quickly lower denial rates.
Waiting until a clearinghouse or payor responds in the form of a denial or rejection delays the payment cycle and will negatively impact cash flow. Building a proactive denial avoidance strategy and finding ways to resolve errors before submitting claims to the payor is a much more effective approach.
Understand your highest denials and rejections, determine root causes immediately and resolve rejections and denials in a timely manner. Although healthcare organizations may never reduce denials and rejections to zero, they should never give up on obtaining reimbursement for their services. A proactive approach to cleaner claims will result in higher and timelier claims reimbursement.
For more information on revenue cycle, feel free to download our roadmap, 4 Key Steps to Preventing Denial.