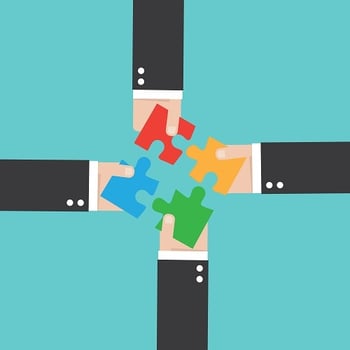 Choosing a backfill consultant may seem like an easy process. Why bother with weighing team structure, management, personalities, and toolkits when the team will be gone in such a short time? When choosing a backfill team, you are likely focused on signing contracts with a new vendor not to mention completely uprooting your business and application team processes. However, due to regulatory and compliance issues surrounding your historical data and the mammoth effort required to retire your legacy system, you may be working with your backfill team far longer than initially anticipated. Choosing a team that fits well with your staff and organization's culture will have a substantial impact on customer service and your bottom line, all during a time when your team is fully occupied with the installation of a new system and all of your cash is generated from the soon-to-be-legacy system.
While it will require a bit of introspection, there are 5 key factors you should consider before starting your vendor selection for a backfill support team:
1. What are your primary goals in hiring a backfill team?
Typical scenarios include:
Keep legacy system with minimal cost: Need to keep the system running at the current level, meeting minimum regulatory obligations, all at a minimum cost, allowing all focus to be on the incoming system

Continue business as usual: Make all appearances and impact of change invisible to the end users at the time of your conversion to the backfill team.

Maximize operations: Need to keep customer satisfaction, safety, and cash collection at the maximum level during the new system installation, up to and including installing new software and enhancing the current system as needed.
Different teams have different skill sets. Not all backfill teams have the skill set required to meet all your needs. A team that would maintain a system well may not have the skills to implement new functionality. Alternatively, an overly skilled team will have less job satisfaction with straight maintenance work and you will be forced to deal with increased turnover within the team. Determining your long-term goals in relation to the backfill team prior to selection will decrease your need for tweaking of the team at later dates.
2. How involved do you want to be in the backfill process?
As with everything else in life, there is someone available to meet any backfill need you may have. If you want to hand over your legacy system and walk away from it, there is a team for that. If you want to hire a team of analysts and manage them as part of and side-by-side with your current team, there is a team for that as well. All will be well as long as you identify your need for involvement and hire a team with the structure and skills that meets your needs.
3. Whose process do you want to use?
Many consultants offer backfill support teams by selling the idea that a reduced workload will decrease the amount of time required for support and therefore decrease the number of staff needed for support, providing a total cost savings. These economies are often achieved by changing the processes within the support and by implementing subject matter experts to maintain the systems.
If your goal is to make the implementation of backfill support invisible to the end users then a complete process change to provide cost savings is counterintuitive and potentially risky. Flexibility in your processes will allow for more choice for a good-fit backfill support team but you should be decided and firm in your minimum process requirement needs and communicate those clearly to the vendors. Your vendors should have a recommendation for a plan that will work within your requirements, minimizing costs and maximizing your returns.
4. Do you have the necessary tools in place or do you need them to be provided?
Backfill support requires consultants to provide direct support to end users outside of your area of the reporting structure. In the same way that you previously monitored your staff's completion of end user support issues and projects, you will need to monitor the support provided by your backfill vendor. How will you do this? Within some entities the answer is clear and obvious; the vendor must work within your in-place ticket management system. In other organizations, there is no need for them to do so or you may choose to not include the vendor within your system, in that case, the vendors need to bring their own ticket monitoring tools with them. These tools should provide you with data on the response time and completion rates of requests and the volume of workload being completed by your vendor team.
5. Which new implementations are in the pipeline that will require support from the backfill team?
Knowing what your backfill team is facing is critical for setting your goals for the team. While most organizations look at the regulatory pipeline for imminent projects that will impact staff, it is also important to look at items such as hardware and software lifecycle and the contracts surrounding peripheral systems. Where many organizations fail in this planning is underestimating the time to completion and cost of actually retiring their legacy systems, as well as underestimating delays that may impact their new system installation. Therefore, they underestimate their future reliance on their backfill support team at the time of vendor selection.
In the case of hiring a backfill support team, it is always better to assume that you will be working with this vendor for a number of years (depending on the specific project of course) from the time of project kick-off to full project completion. Items impacting this timeline are often outside of your area of control. Therefore, making a vendor selection based on anticipating the longer-case (not worst-case) scenario is wise. If the project timeframe is decreased through a successful handback or system retirement and your backfill team is no longer needed far earlier and you have successfully met your goals, then you will be able to pat yourself on the back for a job well done.