We are now six months into the implementation of MACRA and organizations have moved from the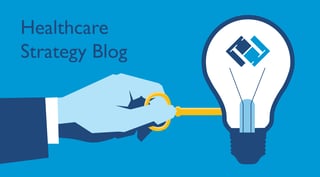 theoretical to reality when it comes to the law's new requirements. The transition has put the CMS EHR incentive program – better known as Meaningful Use (MU) – in the rear-view mirror, replaced by the Advancing Care Information (ACI) component of the MIPS track of MACRA.
MU mandated that organizations meet minimum thresholds when it came to the use of EHR technology. ACI aims to take the integration of electronic records to the next level by focusing on performance, not just use. ACI expands MU to include MIPS eligible clinicians who were not previously eligible for incentive payments such as physician assistants, nurse practioners, clinical nurse specialists, certified registered nurse anesthetists and hospital-based EP's.
CMS has outlined several major goals in designing the requirements for ACI:
Increase clinician and patient engagement
Encourage the use of certified EHR technology (CEHRT)
Place emphasis on performance
Promote innovation and interoperability
Improve physician and patient access to data
ACI represents 25 percent of your composite MIPS score – the measurement that determines incentive and penalty payments under MACRA - so it's critical to understand what it involves.
With the reality of MACRA beginning to set in, it may be a good time to review how the ACI score is calculated and what you should be doing to earn your highest score.
Flexible Framework
CMS has taken into consideration that some of you who are now eligible under MIPS but did not participate in MU incentives likely aren't fully aware of that program's objectives and measures. To help ease the transition, CMS developed a flexible scoring methodology. Ultimately, CMS designed a framework that provides multiple paths to achievement while recognizing your efforts at all levels.
Developing this framework meant moving away from the concept of requiring a single threshold for a measure, and instead providing incentives for continuous improvement and recognizing onboarding efforts among late adopters.
CMS learned from MU that updating software, training staff and changing practice workflows to accommodate new technology takes time and they have incorporated that lesson into ACI. The goal is to provide you with the time and flexibility to focus on the health IT activities that are most relevant to your patient population. ACI also attempts to provide consistent timelines and reporting requirements to simplify and streamline the reporting process.
Two levels of scoring
There are two separate components used to calculate your ACI score. The CMS established a dual tier methodology to incentivize participation and reporting but to also recognize exceptional performance. Your "base score" measures various participation metrics while the "performance score" provides an opportunity for bonus points at varying levels above the base score requirements.
Your maximum possible ACI score is 155 percent, capped at 100 percent when applied to the 25 possible points for the ACI category in the MIPS final score.
Your Base Score
You must report on required measures in each of five objectives to earn any base score, and thus earn any score in the ACI category. Reporting on the optional measures enables you to earn a higher score.
Most measures are calculated using a numerator and denominator. You are required to submit the numerator and denominator for each required measure to earn the base score. Submitting similar data for the optional measures get you higher scores. Measures which require a Yes/No response each carry their own specific scoring value.
The objectives and required measures are:
Protecting Patient Health Information

Required measure: Security Risk Analysis

Required to earn 50 percent in base score
This objective requires you to answer "yes" or "no." If you can't answer "yes" to being able to protect patient health information you get zero in the base score, the performance score and therefore in the ACI category as a whole. This means you lose 25 percentage points off your MIPS score right out of the gate.
Electronic Prescribing

Required measure: e-Prescribing

Required to earn 50 percent in base score
Patient Electronic Access

Required measure: Provide Patient Access

Required to earn 50 percent in base score

Optional measure: Patient-Specific Education

Can earn up to 10 additional percentage points
Coordination of Care through Patient Engagement

Optional measure: View, Download, or Transmit (VDT)

Can earn up to 10 additional percentage points

Optional measure: Secure Messaging

Can earn up to 10 additional percentage points

Optional measure: Patient-Generated Health Data

Can earn up to 10 additional percentage points
Health Information Exchange

Required measure: Send a Summary of Care

Required to earn 50 percent in base score
Can earn up to 10 additional percentage points

Required measure: Request/Accept Summary of Care

Required to earn 50 percent in base score
Can earn up to 10 additional percentage points

Optional measure: Clinical Information Reconciliation

Can earn up to 10 additional percentage points
Public Health and Clinical Data Registry Reporting

Optional measure: Immunization Registry Reporting (10 points for "yes"/0 points for "no")
If you report to one or more of the following public health and clinical registries beyond the Immunization Registry Reporting measure, you earn an additional five percentage points:
Optional measure: Syndromic Surveillance Reporting (yes/no)
Optional measure: Electronic Case Reporting (yes/no)
Optional measure: Public Health Registry Reporting (yes/no)
Optional measure: Clinical Data Registry Reporting (yes/no)
Your Performance Score
Your performance score is based on your performance rate for each reported optional measure (calculated using the numerator/denominator). A performance rate of 1-10 percent would earn you one percentage point, 11-20 percent earns you two points, and so on. For example, if you report a numerator/denominator of 85/100 in a particular measure, you get nine percentage points toward your ACI performance score. By reporting on all nine measures available for the performance bonus, you can accumulate up to 90 additional percentage points.
CMS has made it possible for you to earn a 10 percent bonus score in the ACI category if you can attest to completing at least one of the specified activities from the following list of clinical improvement areas using CEHRT functionality.
Expanded Practice Access
Population Management
Care Coordination
Beneficiary Engagement
Safety and Practice Assessment
Achieving Health Equity
Integrated Behavioral and Mental Health
The goal of CMS when it comes to the ACI component of MIPS is finding the most effective ways to use technology to improve patient care and to protect patient privacy.
What you should be doing now
There are a number of things you can be doing to help you get the highest possible ACI score. The top of your list should be to make sure you can answer "yes" to Protecting Patient Health Information. If you can't, you won't get any points for the entire category which will cut 25 percent off your overall MIPS score.
It is also important to conduct a full evaluation of your technology infrastructure. For the transition year 2017, you can use 2014 CEHRT certified systems but beginning in 2018, you will need to be using 2015 CEHRT technology. Now is the time to begin planning for that upgrade if you haven't already done so.
Make sure you can report on the five required measures in the base scoring to get that first 50 points. Then review the optional measures to see which ones you can easily incorporate into your reporting program so you can add valuable bonus points and increase your overall score. Strongly consider the Public Health and Clinical Registries reporting category. Reporting on Immunization Registry Reporting and one of the other listed registries is a good way to pick up 15 bonus points.
CMS says the ACI category requirements are geared toward increasing participating and EHR adoption. The agency believes adherence to the requirements of the ACI component is the most effective way to encourage the adoption of CEHRT and to introduce new MIPS eligible clinicians to the use of certified EHR technology and health IT overall.
It's a good idea to study the MIPS track overall and the ACI track specifically to ensure you earn the highest possible score.
For more in-depth information, download our white paper, Taking Meaningful Use to the Next Level: What You Need to Know about the MACRA Advancing Care Information Component.