An article in Inc. Magazine outlined five reasons why collaboration is crucial. While the article was focused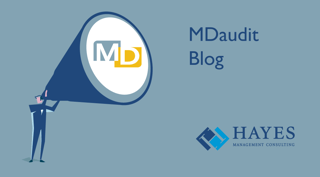 mainly on business organizations, the concept is just as important for those in healthcare generally and for compliance and auditing professionals specifically.
The key reasons for working with peers in your industry are:
Self-awareness – Collaboration forces you to clearly describe areas of strength and weakness
Scale – "Two heads are better than one"
Creative Abrasion – Converting energy from people who are different into positive action
Take the long view – Ideas may not have an immediate impact but could be beneficial down the road
Learn, learn, and learn some more – Collaboration sets an expectation of continuous learning to expand the knowledge base of the organization.[1]
No person – or organization – has all the answers. The more you can work with peers at similar institutions facing similar challenges, the better the chances you can effectively address and successfully solve them. There are three things to consider that can help energize peer collaboration in your organization.
Build peer relationships
There are healthcare conferences scheduled in nearly every month of the year and you most likely attend some of them. These events can help you gather ideas that will help you improve your compliance and auditing work. The speakers and workshops provide great insight that you can take back and incorporate into your organization.
But some of the most valuable information you get may come from peers who are also attending. Discussing common issues and ways to handle them with fellow attendees is an effective way to develop new and better ways to guard against risks and leverage opportunities. Don't let the conversations end with the last day of the event. Cultivating relationships with these peers can prove to be beneficial throughout the year long after you've left the show floor.
Another way to build peer relationships is to join online forums like those available on Linked-In or others sponsored by AAPC and similar organizations. Vizient (formerly the University HealthSystem Consortium) is an online group for academic health systems. It was formed to develop the Quality and Accountability Study to provide an objective, data-driven measure for comparing their systems.
Unfortunately, there aren't many of these forums for non-academic organizations leaving some of you with few places to discuss emerging issues, share compliance plans or get insight into how other organizations are handling the challenges you face every day.
One of the newer options exists here at Hayes Management Consulting, where we have a community made up of MDaudit Enterprise clients leveraging the combined power of auditing professionals. As a member of the community, you can share good ideas and learn about the techniques for exploiting those ideas. You can learn from others by accessing a growing library of curated, proven risk management and compliance ideas. You will also be able to share the combined database of MDaudit Enterprise users allowing you to perform comparative benchmarking with near real-time data from organizations like yours including the methods used to monitor patterns and questions developed to test their accuracy.
Building your peer network is one of the most effective ways to stay on top of the latest trends and enhance your compliance and auditing organization.
Not all data is created equal
Claims and billing data is the currency that drives your audit and compliance program. The data you are generating in your own organization is valuable for tracking trends and identifying risk areas. But you can better meet compliance demands and avoid risks by expanding beyond your own database. To accomplish that, you need to benchmark your data against others in the industry.
Traditionally, the data most often used for comparison is provided by CMS and generated from the Medicare program. Unfortunately, this information is often skewed toward an older population and may not fully represent your patient population. The data often takes months to collect and report, making it outdated before you can even access it.
Despite that, you still must monitor it against your data because that is the database the government is using to track you to ensure compliance. Benchmarking against that data is therefore still relevant or else you can't tell whether the government is looking at you or not.
More effective, however, is leveraging current data that better matches your population. Combining that with data from CMS can provide a complete picture and point you in the right direction when it comes to targeting risk and opportunity areas.
You should also focus on data to uncover trends in your organization, and not just to chase individual transactions. This approach allows you to focus on solving process issues instead of simply correcting transaction errors.
Developing strong peer relationships can help you gain access to some of the valuable data outside your organization that will improve decision making and focus you in the right direction when it comes to your auditing and compliance planning.
Take action
The most important step is to use what you have learned from peer relationships and build it into the processes and procedures of your own compliance program. Start by establishing a Deming-like Plan-Do-Check-Act process where you target specific risk areas, analyze the data you uncover, implement improvements to eliminate the problem, and monitor over time to ensure the problem has been solved.
You can also leverage your new learnings to help bring together the compliance and revenue cycle groups. Both teams are mining the same data and are charged with related tasks – avoiding risks and generating revenue opportunities – often considered two sides of the same coin.
Learning from your peer group provides the opportunity not only to find new focus areas you may not have considered, but also to learn how other organizations are handling the investigations of those areas. Most importantly, engaging with peers can help you realize you are not an island and others are dealing with similar issues. There is power in numbers so make the effort to take advantage of the accumulated knowledge and experience of your peers.
For more information on healthcare data and compliance programs, download our roadmap, Leveraging Analytics – 6 Keys to Get Started.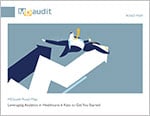 [1] 5 Reasons Why Collaboration is Essential in Today's Business Environment by Natalie Nixon, Director of the Strategic Design MBA at Philadelphia University and Principal of Figure 8 Thinking, LLC, August 15, 2014