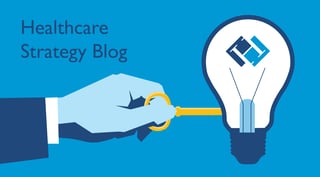 A recent survey reported that healthcare promises to be one of the most active sectors when it comes to mergers and acquisitions (M&A) in 2016. Almost half of the M&A professionals surveyed felt healthcare would be the third most active sector behind only the technology and biotech/pharmaceutical industries. KPMG, who conducted the survey, reported that healthcare M&A's are being driven by geographical expansion, new service lines development, and adjustments to new reimbursement models.[1]
Many strategic challenges come with a merger or acquisition – financial, legal, cultural - but one of the most significant involves technology. Selecting between the IT systems of two combining entities can be a difficult process and to make the right decision, the organization must evaluate both systems before deciding on the best option going forward.
At Hayes, we've been involved with many of these M&A engagements and have developed an effective strategy for making the tough choice between two existing systems. You may think the decision is obvious based on experience, hype, and prior history, but until you do an objective, deep-dive analysis you really won't have a complete picture of which is the better choice.
Organizations involved in a merger or acquisition typically have relationships with both vendors. They're looking for a neutral third party to help define the health information needs from both the hospital and professional sides, examine the two alternatives, and decide which one matches up best. Key questions include which system are you best able to support and ultimately, which provides the best value for your investment.
Establishing your needs
In a systems analysis engagement, the first step is to interview staff members across all the major departments and functional areas. This provides a basic understanding of the types of issues being encountered and the primary goals at the operational level. This is also the time to set the proper expectation - the system that is ultimately selected will address their main pain points but may not resolve every single issue.
The best way to catalogue and track all the issues is with a comprehensive scoring sheet that details the functions the staff feels are needed and whether or not existing systems have the capabilities to meet them.
Conducting the vendor review
Functionality
Comparing vendors can be tricky since what one describes as a particular module may not marry up perfectly with the module description of the other. Looking at functionality across the software can make it confusing for decision makers to determine what they are actually purchasing. For an accurate assessment, you must compare the two systems in terms of actual functionality and client requirements rather than simple module identification.
Sales teams of each vendor will typically make promises about their product, but drilling down and performing an in-depth, side-by-side comparison, can be eye-opening for identifying the functionality gaps between the two.
Support and Response
Next you need to examine the service level agreements (SLA's) of each vendor to determine how quickly they are able to respond to calls for support and break/fix issues. Every system will have issues from time to time so understanding the levels of support of each vendor is critical in the decision making process. Providing specific time frames for various issues is an important component of a service and support plan.
References
Another important step in the evaluation process is making reference calls to other customers of each vendor. This may have happened at the RFP process, but in many cases you may need to revisit to ask more detailed questions. Normally a sales person from the vendor participates in these calls so issues can sometime be soft-pedaled. It's often best to conduct these calls without the vendor being involved. This allows the customer to be more candid in discussing issues they may be having with the system.
The calls will present a clearer picture of customer satisfaction levels while providing you with some solid insight into lessons learned by the reference account. The recurring theme is often "if I knew then what I know now I would have done X." These nuggets of information should be documented and used later in the decision making process.
Cost Analysis
In today's budget constrained world of healthcare, cost is always a major consideration. As part of the systems review engagement, there should be a thorough cost analysis comparing the two systems. In many cases, you most likely have already done a series of these evaluations, but now is the time to take another look to validate the results in terms of cost of ownership of each system over an extended period of time.
Recommendation
After consolidating the information from the analysis and presenting it to your decision making team, your partner should make a recommendation as to which system they believe is the best choice to meet your needs. In many cases, the recommendation can be very different from what you may initially have thought. Only by thoroughly considering all the data points can you objectively come to a reasoned decision based on functionality and value.
Contract Negotiation
Once the recommendation is made and accepted, the process is not always complete. You may often need to work out contracts and an objective third party helping with the negotiations can be instrumental at this stage. They will need to work with the vendor to ensure that the things that were promised during the sales process are woven into the contract.
If the vendor begins backtracking on some things, your partner can go back and produce emails and other documentation that reinforces the claims they made and insist they make them part of the contract. Should the vendor push back, you can be alerted to the risks involved and you can decide whether the particular issue is a deal breaker or not.
Technology is crucial
With the increased emphasis on quality of care and the evolution of reimbursement models, your need for a robust, healthcare technology system is critical. To collect, analyze and report the increasingly detailed clinical and financial data being mandated, you need a software solution that matches your needs and processes. When involved in a merger or acquisition, you will typically have to choose between two different systems. Spending the time and resources to make the right decision can be one of the most important keys to a successful integration.
To learn more about system conversions and how to keep your organization successful, feel free to download our Roadmap: Avoiding 11 Pitfalls of System Conversions.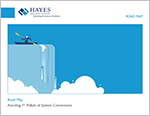 [1] Healthcare expected to drive big M&A activity again in 2016, by Dave Barkholz, Modern Healthcare, January 12, 2016